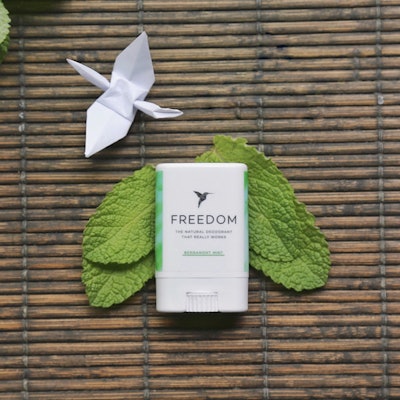 It's something most of us don't think about, yet we put it on our bodies every single day: Deodorant. Many conventional antiperspirants and deodorants on the market contain potentially toxic ingredients like aluminum, parabens and synthetic fragrances. Aluminum is a sweat-blocking ingredient that is also a known neurotoxin and suspected contributor to breast cancer and Alzheimer's disease, while parabens are also a cause for concern when it comes to accelerating the growth of breast tumors. 
Switching to an all-natural deodorant can be one of the best decisions you make for your body and a great way to "green" your beauty routine. Recently, Launchpad sat down with Ira Kaganovsky, the founder of Freedom Deodorant, to discuss her natural line of body products.
LAUNCHPAD: What inspired the creation of Freedom?
A few years ago, three of my friends were diagnosed with breast cancer, and they were young and healthy (don't worry, they are all alive and kicking still!) But what surprised me was that their doctors told them not to put any chemicals on their body, and to stay away from antiperspirant. As a mother of three young girls I had to look into this and I was shocked when I started doing research. ​
Did you know that antiperspirants are a drug according to the FDA? A drug that we use every day! So I did what every sane person does: I went to my local health food store and bought a natural deodorant. It wasn't so great, so I bought another and another and another. I found myself buying every natural deodorant I could find--at the Farmers Market, department stores, boutiques, etc. None of them worked, none of them smelled good, and I hid them under my counter because they didn't look good either. A friend suggested that I make one, so I did. Welcome to Freedom, the natural deodorant that really works!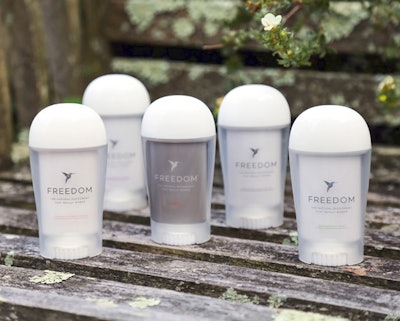 LAUNCHPAD: What inspired the creation of Freedom?
Freedom was a name a friend came up with. I'm an immigrant to the United States and I couldn't pick a better word for creating this line as it gives people freedom in so many ways. 
LAUNCHPAD: What's the different between Freedom and other deodorants?
All our ingredients are natural food grade--you can eat them but I wouldn't advise it as they don't taste very good. Trust me, I've tried.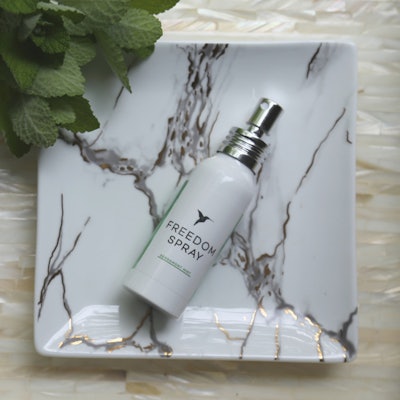 The line of Freedom products includes regular and travel-size deodorants in Amber, Bergamot Mint, Frankincense Peach, and Lavender Citrus scents; there is also a sensitive unscented stick for those who prefer to steer clear of fragrances entirely; refreshing body sprays, and a certified organic lip balm.
For more information or to purchase, visit Freedom's website here.