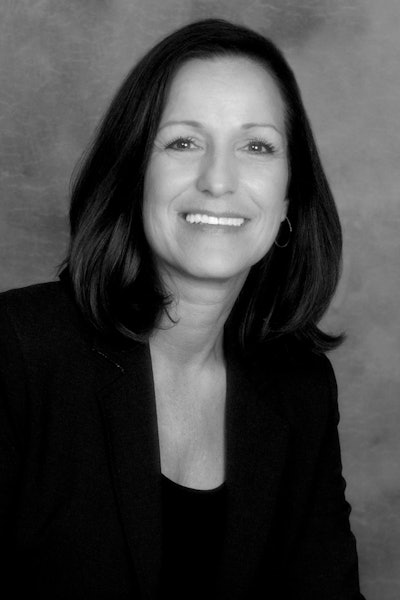 The national sales manager for Wahl Professional discusses what's ahead for the family-owned company. 
Wahl has been in business for nearly a century; what accounts for the company's longevity?
Quality craftsmanship, innovation, talented employees and valued customer relationships are the cornerstones of Wahl. The company prides itself on manufacturing quality clippers, trimmers and finishing tools in the USA, and the ability to work closely with our end users to create innovative and relevant tools for them.
RELATED: The Coolest Lady Barbers of Instagram
How are you reaching the new generation of professionals?
We are reaching out through social media, education and shows. Wahl's social media footprint increases daily. Our ability to communicate with barbers and stylists through the Wahlpro website, Instagram, Facebook, Twitter and YouTube is a tremendous resource. We recently added the Wahl Professional Ambassador Program to our website for our loyal followers to join and obtain sneak peaks at new items, upcoming information and all of the latest company initiatives. The Ambassador Program is also the path for future prospects to be considered for the Wahl Education and Artistic Team, which conducts classes and educates at shows throughout the United States and internationally, from clipper basics to advanced cutting classes. 
What men's grooming trends are you seeing?
Precision cutting, traditional tapered cuts and seamless fades continue to dominate fashion. Beards and facial hair for men continue to be strong, and recently I've observed a new emphasis on sideburns. For tools, we are seeing strong growth in the cord/cordless category and more and more professionals are using finishing tools such as the Wahl 5-Star Shaver and 5-Star Finale Finishing Tools.
RELATED: Q&A with Joel Weinstein, Director of Sales & Marketing at BASS Brushes
What is Wahl's approach to education?
Our umbrella concept is "No artist left behind." It aims to teach barbers and stylists to drop mental boundaries about labeling one a barber, cosmetologist or stylist, and understand that the industry simply requires them to be "artists." As artists, professionals are able to accommodate anyone who sits in their chair, regardless of hair texture, culture, age or gender. Wahl believes that it's our responsibility to share with the industry how to accomplish this artist-driven approach with clippers. Our education and artistic team is currently working on taking this successful education strategy and programs to our international customers.
Proudest achievement?
Professionally, my proudest achievement is my current role with Wahl Professional. I am proud to represent and be a part of a company with such a rich history of integrity, quality and innovation.
How do you stay inspired?
I am always inspired by fashion and the runways. I love to travel and watch what's happening on the street and at trade shows to see the latest styles. I also watch other industries to see what trends are happening that will translate to the professional beauty business.
What can we expect from Wahl next?
Wahl recently introduced the Beret trimmer, an ultra-quiet, corded or cordless, detachable blade trimmer. We are also launching additional products at the end of 2017, so stay tuned! Expect to continue to see more videos on our tools and the care and maintenance of our clippers, trimmers and finishing tools. 
What is your theme song?
"Happy" by Pharrell Williams.
What are your words to live by?
Meaningful relationships and continuous improvement.
Favorite item of clothing?
Right now, it's a black bomber jacket from Lulu. I'm still searching for the perfect floral bomber.
Dream car?
Tesla Model S. 
[Images: Courtesy of Wahl Professional, Miguel Rosas and Julius Arriola]