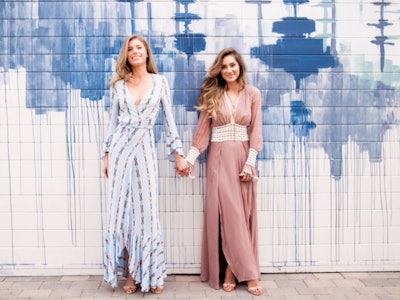 They say all good things come in pairs, and in the case of Christine Bullock and Carrington Snyder, that's definitely true. The dynamic duo is the dream team behind Kayo, Better Body Care—an amazing line of body products that includes serums, topical nutrient boosts and luxurious body crèmes developed to restore skin to a healthier, radiant and more youthful appearance.
Frustrated by the quality of body skincare products on the market, Bullock combined her 15 years in the health, wellness and beauty industry along with Snyder's family background in skincare development—and Kayo, Better Body Care was born. 
They selected the highest quality ingredients with years of science-backing results, and placed clinical amounts of these ingredients in each bottle.  They also created effective delivery methods so all these nutrients could be absorbed into the skin, while at the same time keeping their products free of harmful additives. The quality of their products can be felt within one application and continue to offer lasting results. Below, the founders of this revolutionary skin care line share insight into their brand and the inspiration behind it.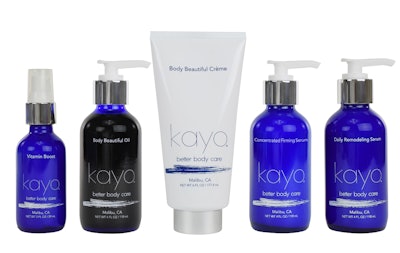 LAUNCHPAD: What inspired the creation of Kayo?
Kayo, Better Body Care arose from a casual conversation over lunch about the importance of total body wellness. We were frustrated that we couldn't find the quality of body skincare products to put on our bodies that reflected the quality and care we put into our bodies.
No longer willing to compromise, we decided to create it. We merged our personal knowledge and experience to create Kayo, Better Body Care, which offers a complete diet for the skin to help replenish your skin's natural beauty.
LAUNCHPAD: What does Kayo mean?
Kayo is a play on the boxing term, meaning "knockout." Kayo is a knockout product created for knockout women.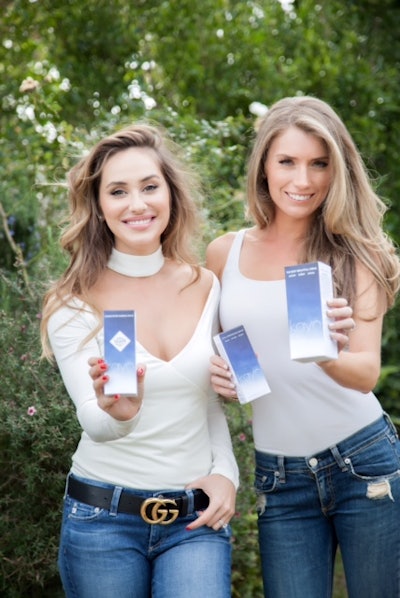 LAUNCHPAD: How is Kayo different from other brands out there?
Kayo believes in treating the skin as a whole. The skin is our biggest organ and the first line of defense against pollutants from our changing environment. In the past, 99 percent of products have focused on five percent of the skin. Kayo was developed for the other 95 percent of your skin, and in some products, can even be used on 100 percent of the skin. In addition, the small percentage of body products either consisted of one "natural" ingredient but didn't effectively treat all the signs of aging or they "treated signs of aging" but contained aging toxins and chemicals. Kayo, Better Body Care is the first to offer face-grade ingredients that address aging while maintaining its purity for safe application all over the body's biggest organ—the skin.
LAUNCHPAD: Tell us more about your products.
As in nature, Kayo products come in an array of vibrant colors like sea foam blue, pearlescent white, and the golden yellow of the sun. Each product gets its distinctive color palette as a result of the ingredients it contains. That's why the Body Beautiful Crème and Cellular Repair Evening Oil are golden (coenzyme Q10 is naturally orange), the Remodeling Serum is a beautiful blue (that would be the copper peptide), and the Vitamin Boost is a bright yellow (thank Vitamin K for it's glimmer).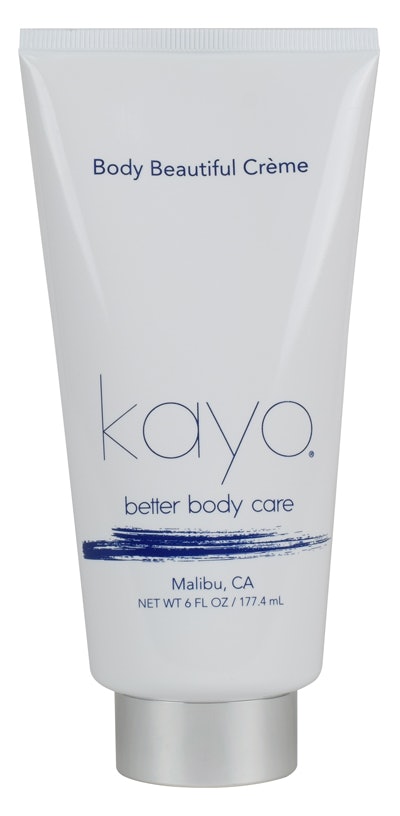 Kayo's number one product worldwide is the Body Beautiful Crème, with a formula comparable to some of the most luxurious face crèmes on the market. This ultra-indulgent crème is the epitome of Face Grade Body Care. The fragrance is intoxicating with notes of vanilla, macadamia nut and green tea. It includes hyaluronic acid and our proprietary omega blend for lasting hydrations along with powerful antioxidants like Co-Q10 to repair and protect.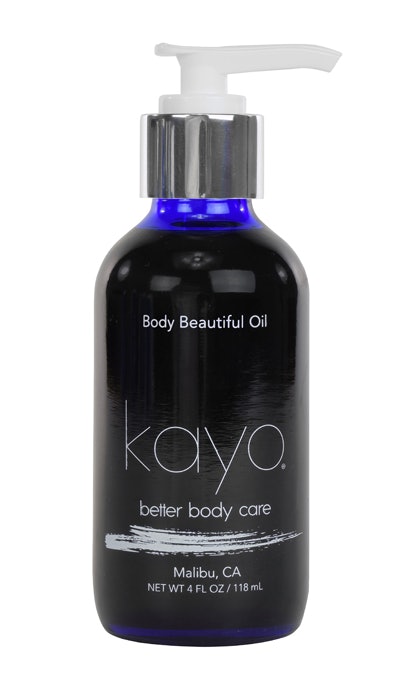 The Body Beautiful Oil is the perfect alternative for clients who prefer oil to crème. This oil is packed with many of the same ingredients as our crème, yet leaves a luminous glow to the skin.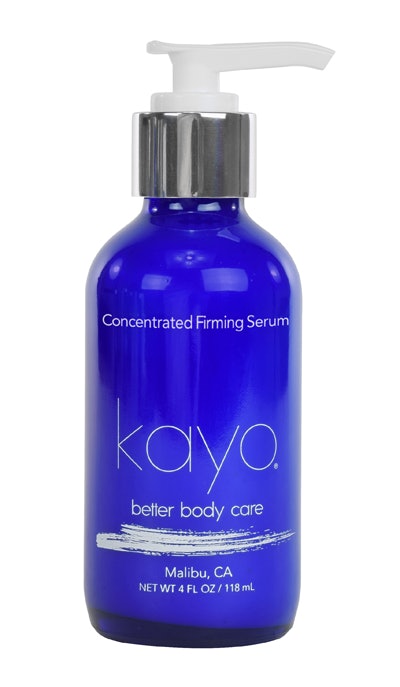 Kayo created two serums to layer underneath other products or use by themselves. First, is the Concentrated Firming Serum—our award-winning product specially formulated to help provide firmer, tighter-looking skin for an overall slimmer look.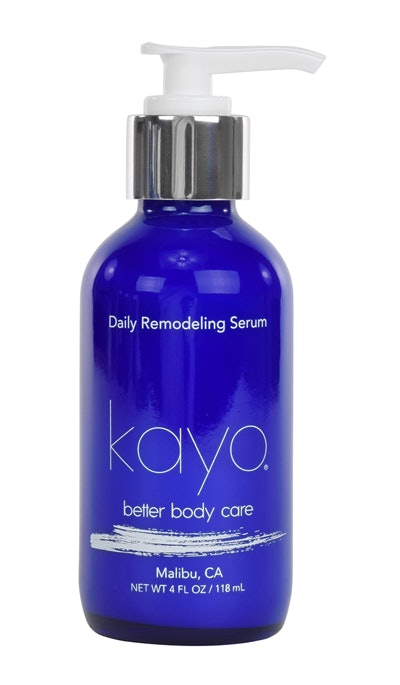 Second is our Daily Remodeling Serum, which is a multifunctional hydrating serum that is instilled with copper peptides known to treat scars, stretch marks and imperfections of the skin.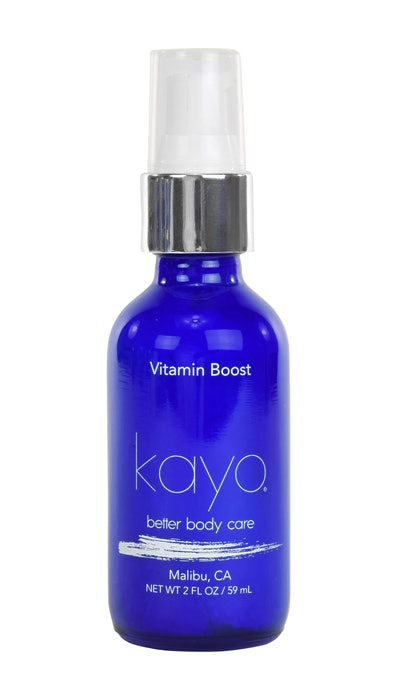 We included a Vitamin Boost to the initial line to provide skin with a "complete diet" of skincare in the range of products. Vitamin B3, B4, C, D3, E and K are combined in a lightweight formula to brighten the appearance of skin, hydrate and replenish stressed, dull skin with essential vitamins.
LAUNCHPAD: Where is Kayo available?
Kayo is available at the office of top Beverly Hills plastic surgeon Dr. Sheila Nazarian, along with many national spas including Four Seasons Palm Beach, Park Hyatt in New York, Indian Springs Resort Spa, and Trilogy Manhattan Beach.
LAUNCHPAD: How is Kayo involved with the community?
We work to raise funds, donate our personal time, and provide product when needed to support organizations involving the environment and children, such as Together 1 Heart, Together We Rise, and The Pajama Program. We are always willing to donate Kayo to support our local and national community. Our main goal as business owners is being able to give back.
LAUNCHPAD: Future plans for the brand?
It's our desire to lead the skincare industry into a focus on total body care for complete skin health. We are continuing to develop innovative products that treat signs of aging all over the body while being pure enough for the biggest organ. We are rapidly expanding into international markets to spread the knowledge of skin health.
LAUNCHPAD: What's your favorite product from the line?
It's so hard to choose, but if I was stranded on an island and could only bring one product it would be the Body Beautiful Crème—which is also our number one international product. The smell is intoxicating, it's packed with lasting hydration, and it has powerful antioxidants to protect and repair my skin.
[Images courtesy of Kayo, Better Body Care]