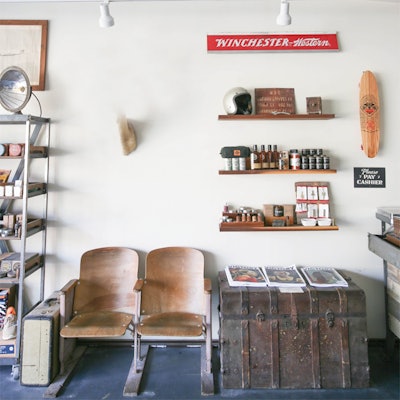 A local favorite that cultivates fraternity among its customers, SHED Barber and Supply was, fittingly enough, founded upon a friendship. Owners Michael Regino and Christopher Applegate had been pals and bandmates for about 10 years, during which time they had talked about starting a business together in some type of creative sector.
RELATED: Barbering with Modern Techniques at Peoples Barber and Shop
By 2012, Michael had completed cosmetology school and was working in salons but wanted to move into barbering and eventually have his own shop. He brought the idea to Applegate—who was working in the tech sector at the time—and in March 2014, SHED Barber and Supply opened in South Austin, Texas.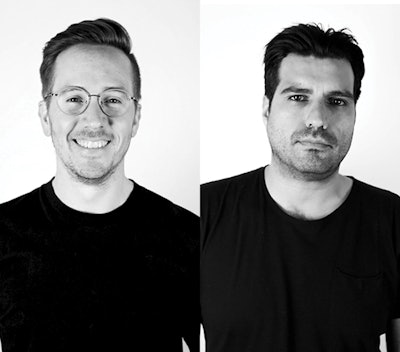 Applegate describes the atmosphere at SHED as "Chill AF" (best to look that up in the Urban Dictionary!), adding, "Our barbers and clients form a community, and the shop is the hub where we nourish that community. We offer all the traditional barber services in a relaxed, modern environment, play only vinyl records (and the occasional cassette), and host parties and industry nights on a monthly basis." 
RELATED: Time-Honored Barbing at Barber of Hell's Bottom
As for libations, SHED proudly serves up a complimentary, locally crafted beer called Hops & Grain. Applegate first met Hops & Grain founder Josh Hare through "mutual beer nerd friends," and the two hit it off. Soon they were cooking up a barbershop/ brewery co-promotional plan. "For SHED, we are able to offer a high-quality craft beer to customers on a daily basis and at events," says Applegate, "and we're also able to participate in many of the events that Hops & Grain hosts at their brewery, offering services to their customers on site." 
The owners have plans to expand their multi-appeal strategy with a second location in East Austin that will include a dedicated space for men's retail from brands such as Clae Shoes, Duvin and Fine Southern Gentlemen.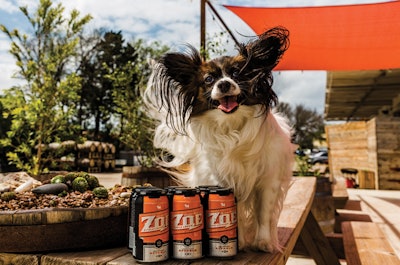 [Images: Courtesy of SHED Barber and Supply]