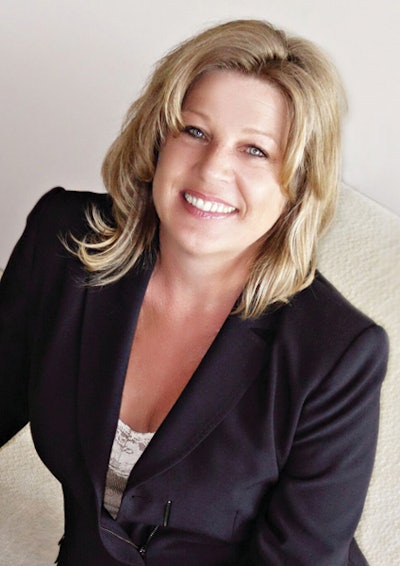 The co-founder of Eufora International discusses the legacy of the haircare company she launched with her late husband Don in 1995.
What is Eufora's approach to men's grooming?
The men's grooming world is fun and exciting, we have a very strong commitment to it, and we have for a long time. When we launched Eufora, we wanted it to be a brand that's respectful of men and how they like to purchase and use grooming products, but also a brand that's forward thinking in its approach to ingredients, quality and results. 
How does that mission translate to your products?
Many men are seeing their hair start to thin, or they're looking at their father or grandfather and wondering if and when thinning is going happen to them. Although male hair loss does have a strong genetic component, much of it has to do with environmental influences and scalp health. This is why you'll fi nd our Pro-Amino-Peptide Complex that promotes scalp health throughout our entire brand. We're also expanding our product line in just a few months with our Black Clay Shampoo and Exfoliating Treatment, a moisturizing black charcoal regimen for men who have dry, itchy, fl aky skin and scalp. We're so fortunate to have our on-board chemist, who helps us keep our finger on the pulse, and allows us to consider our customers' most important issues—outside of a great pomade or grease.
Who would you consider to be your main end user? 
We launched with a very specific man in mind: the guy who really cares about grooming. Times have changed, and men remain in the workforce longer than they used to, so they need to stay competitive longer. They're also getting married and having children later in life. At the same time, more men are paying attention to their grooming at an earlier age. So our products are geared toward the guy who is working, who has his career under his belt and who is really focused on having that prestige grooming experience. 
RELATED: Eufora Announces Total Look Makeover Contest Winners
How important is the grooming experience itself to men? 
I think it's more important today than ever. Men want the experiences that are offered in traditional barbershops, such as hot towel wraps at the back bar. However, they're also looking for the rejuvenating, special services provided at upscale men's grooming lounges. 
Are these customers concerned about skin care too?
Yes, and skin care continues to be a major growth area in men's grooming—guys now know they have to take care of their skin. We originally launched the Hero line with only one shave product, and have since expanded the line to bring back the classic shave experience on a day-to-day basis. To be relevant in the men's grooming world, you have to speak to what men do every day.
Any advice for professionals looking to expand their male client base?
Part of what we do is help salons serve their male clientele. When we started, one of my husband's passions was "keeping the art of classic barbering alive." Years ago we didn't see the surge in barbering that we see now, but there was still a real need at that time to focus on the core of precision, classic men's barbering. 
RELATED: Men's Hair Trends for 2017
What does that mean in terms of education for salon stylists?
It's important to understand that barbering is very different from just taking one's current haircutting skills and applying them to a man's head. You need to invest in education to master true barber skills—and not just the trendy ones. Otherwise, you'll struggle throughout your career with trendy haircut after trendy haircut, trying to duplicate something instead of creating the style on your own. There's a language men use when they speak about their hair, and a client will know the second he sits in your chair if you know what you're doing, both technically and in supporting his overall salon experience. Fortunately, once you create a comfortable space for them, men are very loyal.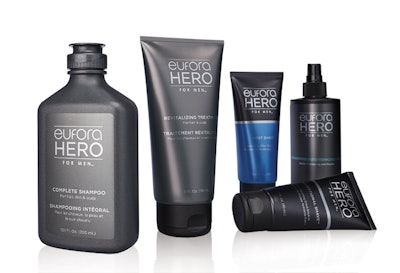 –by Amy E. Hamaker
[Images: Courtesy of Eufora]