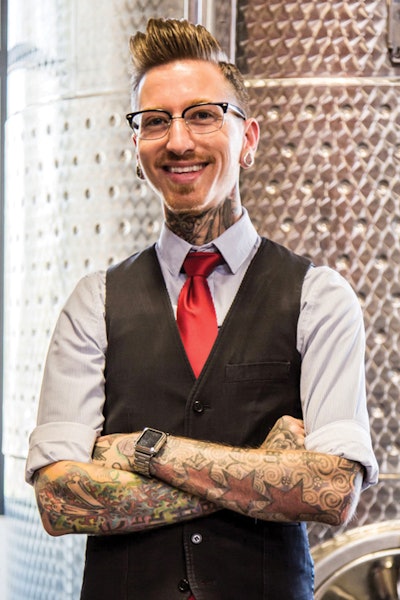 When hairstylist and 18.21 Man Made Grooming brand ambassador Rikki Hixx first applied for a barbering job at Nellis Air Force base
in Las Vegas, it was meant to be a temporary stopover on his way to a salon career, and nothing more. However, Hixx's rewarding experience working with the military stuck with him, even after he did move on to a full-time position at a salon. So, to combine his appreciation for his military clients and his favorite brand, the stylist decided to organize a photo shoot in a fairly unusual location.
"A friend of mine owns the Las Vegas Distillery and he agreed to open it up for our photo shoot," says Hixx, who provided haircuts for his chosen "models" the day before the event. The soldiers received blowdry styles and applications of 18.21 Man Made products at the shoot. Afterward, the pampered-yet-rugged participants received a tour of the distillery and shots of apple pie moonshine.
"The biggest misconception about the military is that they just want a 'high and tight' haircut, but the first thing I learned at the base is that they really do care about their hair! I feel so proud to have them as clients now," says Hixx, who goes out on the streets every Sunday to offer haircuts to anyone in need. "Many of the homeless are actually veterans," he points out. "Life is about giving and not getting. ... It's about lifting people up."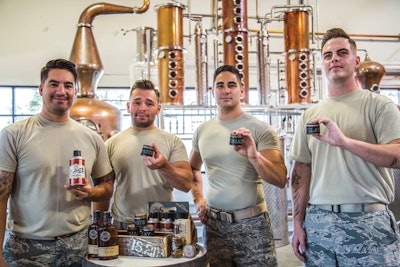 [Images: by Nikki Mullet, courtesy of 1821 Man Made Grooming]