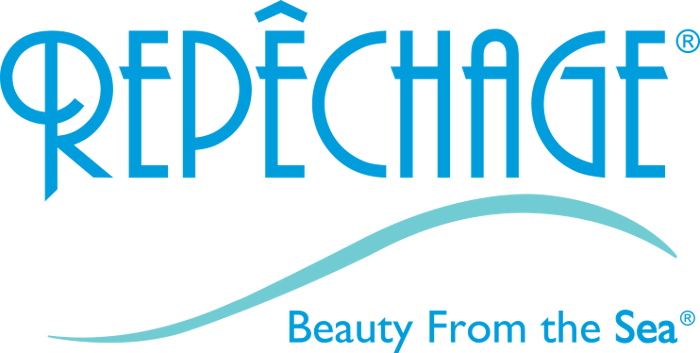 Repêchage founder Lydia Sarfati muses on love, seaweed and her lifelong beauty obsession. —FRANCESCA MOISIN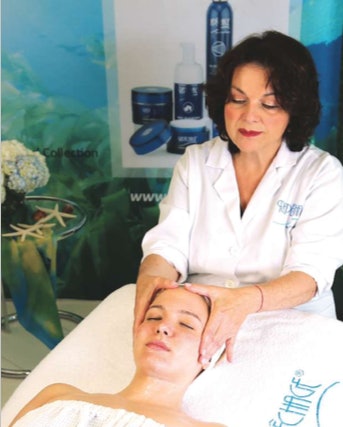 Having a kitchen that doubled as a chemistry lab and beauty parlor is something Lydia Sarfati, founder and CEO of Repêchage, fondly remembers about her childhood days back in Legnica, Poland. "My mother loved to entertain, so Thursdays were dedicated to the observation of her beauty regimen, before our big weekend dinner parties," says Sarfati. "While aestheticians cooked homemade creams on the stove, other experts performed facials, tweezed eyebrows, painted nails and set hair in rollers." These rituals with lotions and potions were akin to magic spells, and Sarfati fell in love with their sights, sounds and scents. By the time she was in high school, Sarfati was luring classmates home to try her own hand at brewing and applying salves. "Whatever happened to be in our fridge ended up on my friends' faces," she recalls.
            But life was difficult in Eastern Europe, so in 1969 Sarfati left her home and immigrated to the United States. While pursuing a cosmetology license at Flexer Beauty School in Flushing, New York, the budding expert simultaneously scored her first industry gig at Lamé Cosmetics on Manhattan's Madison Avenue. Owned by a European, the modern day apothecary specialized in the custom-blending of bespoke powders and foundations, and Sarfati had found Nirvana. From there she was promoted to head aesthetician at Ann Keane Skincare on 57th Street—a 5,000-square-foot facility that performed upwards of 100 facials per day. "For a while I was called the queen of blackheads," Sarfati laughs. Several years later she opened Klisar, her first day spa, and with her career taking off, life followed suit.
            In 1971, a friend set up young Sarfati on a blind date. Not yet having mastered English idioms, she thought that meant the man was literally blind, but showed up anyway—only to discover that he'd stood her up. When their mutual pal finally got them on the phone, David told the truth rather than conjuring up an elaborate excuse: "I was playing cards and winning and couldn't leave the table." Sarfati started giggling, realizing that meant he could actually see, and David instantly fell in love with her infectious laugh. They met for coffee and have been together ever since, complementing each other for 44 years as partners in both love and business.
            A trip through David's home country of Israel in the early '70s sparked a discovery that would prove life-changing. Amazed by the ability of kibbutz farmers to grow verdant produce in the arid desert, Sarfati dug deeper into their cultivation methods and learned the secret behind their prolific agricultural success: seaweed. If it could be used as a bio-stimulant for plants, why not skincare? This led to the birth of Repêchage, who since 1980 have been leaders of the finest sustainably harvested seaweed-based cosmetics. And after all these decades, Sarfati, come full circle, is still concocting potions.