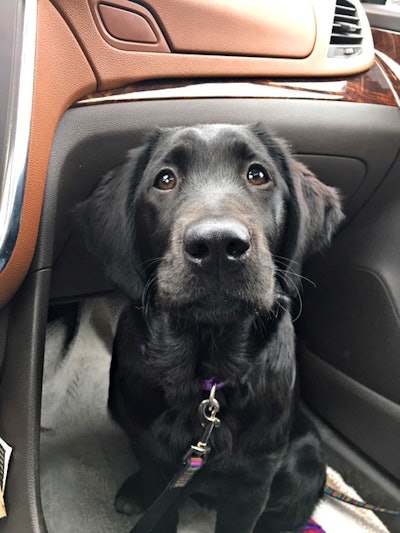 Aveda Artist and salon owner, R. Anthony Capozzi and his team at the Capozzi & Co. Salon have held the Shear Runway Project—a fundraiser where salon artists adhere to a specialized theme to create couture makeup, hair and clothing looks for a special competition event—since 2008. 

In the beginning, Anthony supported various organizations, but eventually he discovered his deep connection to America's VetDogs, a non-profit division of the Guide Dog Foundation For The Blind that provides service and companion dogs to injured and disabled veterans.
The partnership began in 2011, when Anthony was compelled to start helping veterans after witnessing the negative effects that active duty can have on military personnel. "Because of the immediacy of care on the ground, these men and women were thankfully surviving horrific injuries, but they were left with many challenges, both physical and emotional. They often returned to our homeland un-whole and needed help. America's VetDogs is an incredible organization that specifically trains dogs to help these veterans, allowing them to live full and independent lives."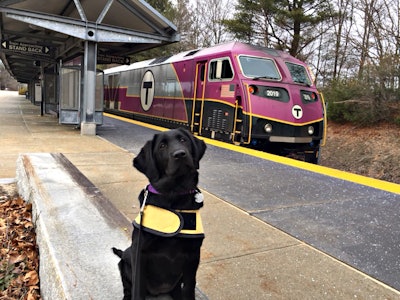 To date, the Shear Runway Project has raised more than $60,000 for the veterans through the sale of event tickets and raffles, while also bringing much recognition to this worthwhile cause.  

"This project is true example of a butterfly effect where a whisper turns into roar," says Anthony. "It all started with a simple idea of taking the Capozzi team from the commercial work we do on a daily basis, to the opportunity to create couture looks and push their crafts for a fun event that gives back. With each new fundraiser, more people joined in to create and contribute, which then led to making a real difference."
The 9th Annual Shear Runway Project takes place Friday, July 21 at Patchogue Long Island's Emporium with proceeds supporting America's VetDogs.