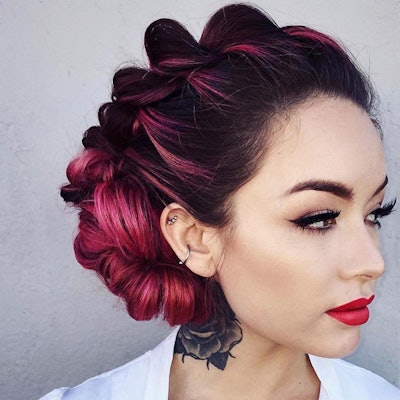 Life's better in braids — just ask Instagram's resident braid whisperer, Heather Chapman. The Los Angeles-based stylist is best known for her impressive updo skills, showcasing an array of looks and techniques via stunning snaps and mini tutorials to her half a million followers. Now, Chapman is teaming up with haircare brand Pravana for The Art of Romantic Hairstyling, an educational class that teaches five gorgeous hairstyles, including Chapman's signature Inverted Twist and Goddess Fauxhawk.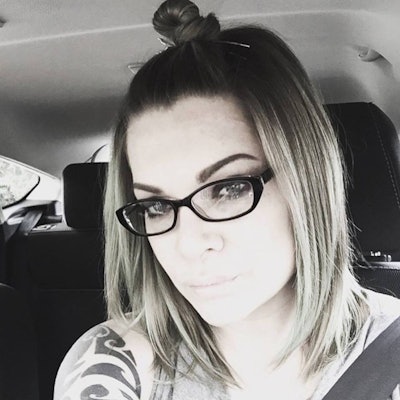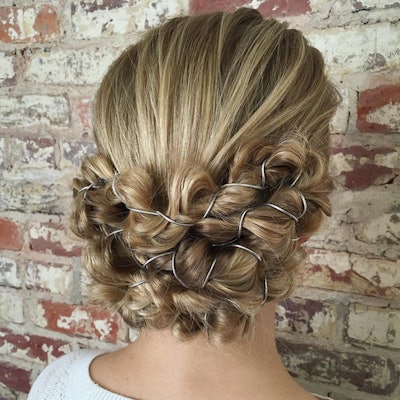 "I love Pravana and was so honored to be asked to create education for its 2017 curriculum," says Chapman. "I think stylists and students can get intimidated creating more complex looks on different hair types and without the right techniques, it can be difficult. Instilling confidence in hairstylists is of the utmost importance to me. Confidence creates beautiful updos. Education is where confidence comes from."
Beauty Launchpad recently caught up with Chapman to get her thoughts on 2017 hair trends, her number one styling tip for hair pros, and her advice for finding your social media niche. Check out our interview with Chapman below, and get ready to be inspired!
What's your current favorite hair trend?
My current favorite hair trend is, of course, all things braids and extreme length.
 
What do you think will be some of the biggest trends in 2017?
Definitely some looks that we see coming out of Coachella, plus accent braids! I also think hair décor or jewelry will be making waves this year.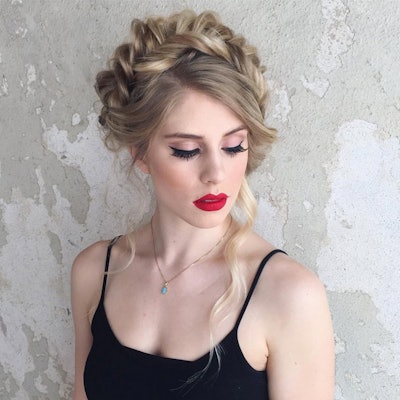 How do you think braided styles are changing and evolving?
I believe stylists are thinking more outside of the box with braids, which is great because braids stay well and offer a wide variety of amazing textures.
 
For stylists in the salon, what's your favorite go-to, everyday style to elevate a client's look?
I love beachy waves done with a curling iron. @domdomhair is a great example of what I'm referring to.
 
What's your number one tip for stylists who want to up their styling skills?
Learn how to do Dutch braids and Dutch fishtail braids! It's the best starting point. I offer a lot of education on my site that can help beginning stylists or those just looking to improve their styling skills on heatherchapmanhaironline.com.

 
Any advice for stylists who want to have a greater impact on social media?
I know it sounds cliché, but find your niche. What makes you stand out? Whether it's great lighting or unicorn colors, be consistent and original. There is no other "you," so take advantage of that!! I'd also recommend playing with photo angles. Great place to start. See what works and what doesn't to elevate your style aesthetic.
 
And finally, what's your personal beauty philosophy?
Do whatever makes YOU feel pretty. Rock whatever mood you're in with confidence and maybe some dry texture spray to amp up the vibe.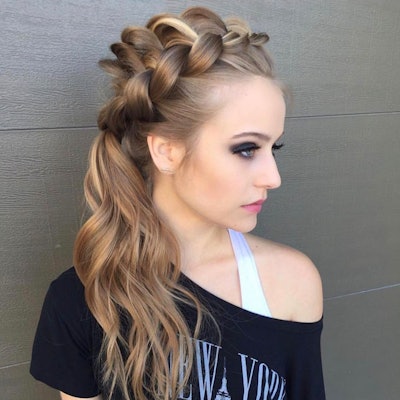 To learn how to create soft yet edgy updos curated from the award-winning stylist herself, go to pravanaconnect.com/events-store or visit your local SalonCentric/State|RDA Pro Mart to find an Art of Romantic Hairstyling class near you!