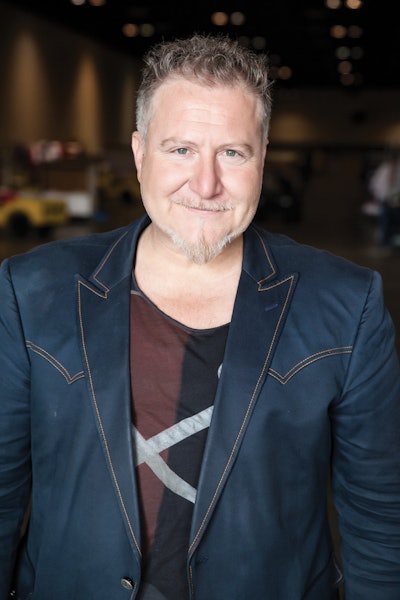 Launchpad, and the industry at large, mourns the loss of one of professional beauty's most beloved family members: Fabio Sementilli, vice president of education at Coty Professional Beauty.
Sementilli, who died tragically on January 23 in Woodland Hills, California at age 49, was a mentor to so many, believing that continuing education and giving back were the cornerstones of our industry. He felt leadership wasn't about age, but about the right attitude, and stressed the importance of leaning upon our industry brothers and sisters and learning from one another.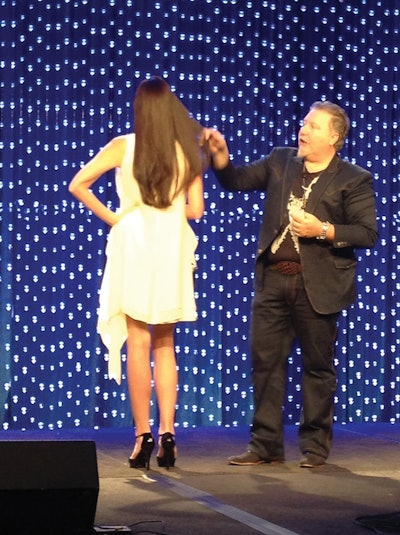 Sementilli not only leaves behind a devastated salon industry, but a family as well, whom he told Launchpad he never left for more than two weekends in a row when he was traveling on business, and was never away from for more than a week at a time. "[Sementilli's] death leaves a devastated family in Los Angeles and Toronto and literally thousands of bereft professional brothers and sisters all over the world," says Mary Atherton, Influencer Marketing, Coty Professional Beauty.
"Not only was Fabio a talented hairdresser and business owner, he was also a tireless advocate for the hairdresser community—that will be his legacy," says Reuben Carranza, group president for Luxury Brand Partners and friend as well as former colleague of Sementilli. "Fabio made it possible for thousand of hairdressers to achieve their dreams; these same hairdressers will follow in his footsteps, leading the way for future generations. That is my only comfort during this tragic time."
For his family of friends near Los Angeles, California, a viewing service has been arranged for Sunday, January 29, 2017 from 9am to 5pm  at Gates, Kingsley & Gates Praiswater Mortuary, located at 6909 Canoga Avenue, Canoga Park, CA 91303. For information on directions or parking, please call 818-348-3354.
For his family of friends in Toronto, Canada, visitation will take place the evening of February 2 and all day February 3 at Fratello Vescio Funeral Home, 8101 Weston, Woodbridge, Ontario. Call 905-850-3332 for hours. There will be a funeral Mass Saturday, February 4 at 9:30am at St. Clare of Assisi Church, 150 St. Francis Ave., Woodbridge, Ontario.
In you are unable to attend the services, Coty Professional Beauty will be celebrating Fabio's life and legacy in the coming weeks. More information will be announced at a later date, in time to accommodate travel arrangements that might need to be made.
A college fund will be established for Fabio's daughters Gessica and Isabella at a later date. In lieu of flowers, the family has asked Fabio's friends to make donations in his name to the following organizations in Canada and the United States:
         Canada
o   Women's Empowerment International Foundation 
o   Alzheimer's Society of Canada 
         United States
To learn more about Fabio Sementilli and his impact on the industry, read our September 2014 Head of the Class where he was featured.
[Images courtesy of Coty Professional Beauty]