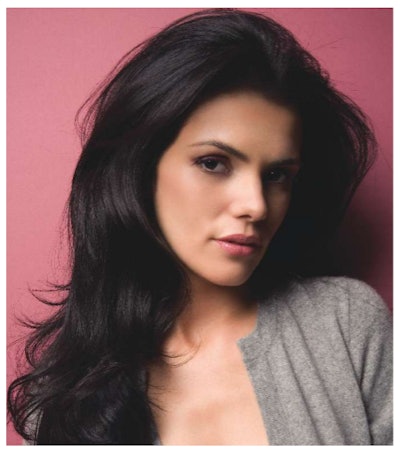 Robert Santana, Matrix artistic director and Latin Expressions team leader, shares how to ramp up shine. 
No matter what your clients want, there's one request they all have in common: healthy, shiny hair! Shine can be a challenge when working with some Latina hair types, which can be coarse and therefore appear dull. But I have an extensive arsenal of strategies—from color to care—for amplifying the shine my clients crave. 
THE COLOR SOLUTIONS
• The High Glaze "Top Coat." One of my favorite ways to boost shine is to apply a clear glaze, using Matrix Color Sync or Logics Imprints. These demipermanent formulas infuse hair with nourishing oils, and also put a high-gloss polish on the hair.
• The Shine ReBonder. The new Matrix Bond Ultim8 is a saving grace for hair that has become damaged or dull as a result of chemical processing. When I add the Amplifier to my color and lightener formulas, it protects existing bonds, prevents further bond breakage and truly transforms the outcome of my color services.
THE CARE SOLUTIONS
• The Power of Oil. Hair treatment oils, like the Matrix Exquisite Oil collection, can be used in many ways to promote shine. To tamp down flyaways and frizz, I apply oil to wet hair before blow-drying or to dry hair. I tell certain clients to apply a small amount of oil to dry hair before bed as an overnight treatment. And I also like to cocktail oil with hair masks and apply hot towel to the hair, or place the client under the dryer, for a deep-penetrating gloss treatment.
• Heat Control. I tell my clients to set their dryers and fl at irons no higher than 325 degrees. If they work with very fi ne slices, they will achieve the sleek, straight results they love. And always shield strands with a thermal protection spray, like Matrix Style Link Heat Buffer.
• Exfoliate. In addition to thermal or chemical damage, another culprit behind shine-deficient hair can be a buildup of products. Just as we exfoliate our skin to produce a glowing complexion, it's often a good idea to exfoliate our hair to remove dulling product fi lms. The new Matrix Sugar Shine system includes a preshampoo scrub that whisks away the impurities that can make hair dull. I tell my clients to use it in winter months to exfoliate the scalp, hairline, and even dry hands and elbows! 
[Images: GETTY IMAGES]