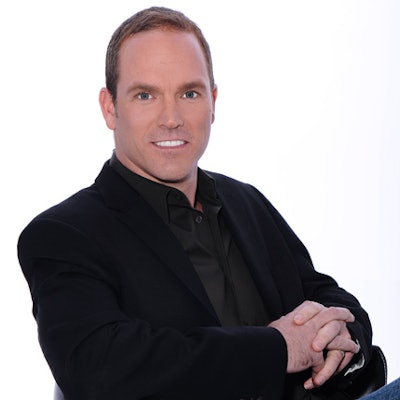 Palladio Beauty Group, a line of color cosmetics enriched with botanicals, vitamins and antioxidants, recently announced that Shawn Haynes has joined the company as CEO. Haynes comes to the South Florida-based brand with 20 years of experience within the beauty industry. His expansive knowledge in both corporate and start-up brands has been exemplified in his sales and marketing leadership positions held at Maesa Group, e.l.f. Cosmetics and Markwins International. As a seasoned beauty industry executive, Haynes' proven track record of delivering breakthrough results has been driven by his passion for building brands, leading teams and developing winning strategies.
 
"Palladio is a dynamic brand that is perfectly positioned to expand its global footprint," said Haynes. "I'm excited to join and lead the team as we accelerate the momentum of the brand with a keen focus on innovation, digital transformation and strategic distribution expansion."
Adds Phil Solomon, executive chairman of the board, "It is with great confidence that I hand the reigns to such an experienced and impassioned leader as Shawn. His deep industry knowledge and experience leading high growth beauty companies makes him the ideal CEO to accelerate the next stage of growth for Palladio."
 
Haynes most recently was SVP of sales at Maesa Group, where he was responsible for the company's exclusive brand portfolio: Flower at Walmart, Circa at Walgreens, Enlite at CVS, and Fiona Stiles at Ulta & QVC and the forthcoming Kristin Ess at Target, launching January 2017. Prior to Maesa Group, Haynes held the role of Vice President of Sales at e.l.f. Cosmetics. He joined the company with a primary objective to develop strategic distribution expansion and retail sales growth, resulting in 6,000 new doors and 43.1% CAGR. As a member of the executive leadership team, Haynes successfully completed the sale of the company to TPG Growth, all within two years.
 
Previously, Haynes was SVP of sales/general manager, Americas at Markwins International, responsible for seasonal and licensed business segments. His appointment followed a diverse career in sales and marketing roles for the Markwins beauty products division with global responsibility for Wet n Wild, Black Radiance and Soho London New York. As SVP of marketing, he led the sales and marketing transition during the acquisition of Wet n Wild and restructured sales, marketing and research & development for the company.
 
Haynes was also the president and CEO of Girl Cosmetics, an indie brand which he founded in 1997 that was distributed in Sephora, Nordstrom and Bloomingdale's. Haynes was a member of the Board of Directors for the Personal Care Products Counsel from January 2007–December 2008 and has been an active member of the advisory board of numerous consumer product companies.
 
For additional information, please visit palladiobeauty.com.