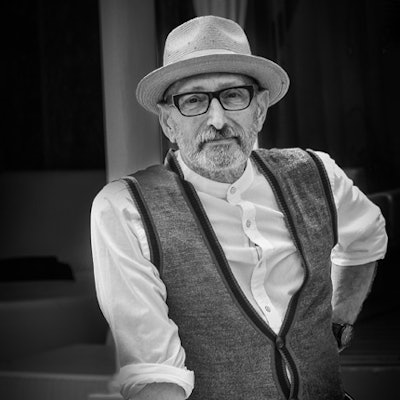 Recently relaunched salon haircare brand, MOP, has announced that industry icon Richard Calcasola has joined the team as a cultural ambassador. In his new role, Richard will be working with the MOP team to help creatively spread the brand's messaging to salons around the world.
Calcasola has a rich background in the salon industry which spans over four decades. He is the founder and owner of award winning New York salon, Maximus, and has served as the North American creative director for Intercoiffure Mondial. Richard has been awarded numerous accolades during his extraordinary career including the Adolf Beicker Achievement Award, Intercoiffure Mondial Paris' Personality of the Year, is a two-time winner of Salon of the Year, Beauty & Beyond's Humanitarian Award and a plethora of others.
"We are very excited to have Richard join our team," said Austin Baskett, Chief Marketing Officer of MOP. "I have found his creativity, knowledge and love of the salon industry an inspiration to stylists everywhere he goes. His knowledge and passion will be a great addition to our team."
For more information, please visit mopproducts.com.