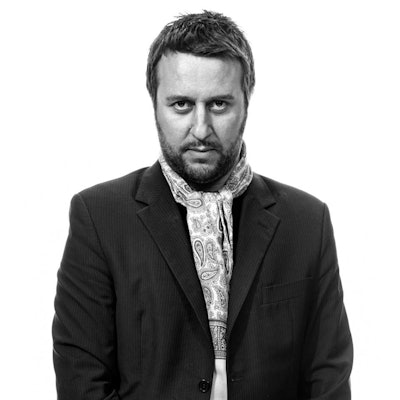 Renowned UK session stylist Nick Irwin will join UNITE in 2017 as a global ambassador. After his years working in the session world, Nick has taken on this new role for UNITE, and will work closely with UNITE's creative director, Gary Baker, and director of global education, Zoe Harte. With his unique creativity and inspiration, Irwin will be collaborating on future UNITE collections, as well as working with UNITE salons and stylists.  
"This is a really exciting new chapter in my career," says Irwin. "I love the UNITE philosophy and the way they work, uniting and supporting hairdressers, so I'm looking forward to becoming part of the family. I can't wait to get involved, building on their already great team and working with the talented Zoe Harte and Gary Baker."
Irwin began his hairdressing career in the mid-80s in the north of England, eventually moving to London to work with the Toni&Guy Art Team. He went on to travel the globe with the international supergroup. Irwin's ability to understand the aesthetic of editorial and high fashion hair quickly brought him to the attention of hairdressing icon Anthony Mascolo, who mentored Irwin, allowing him the space and opportunity to develop into the celebrated talent he is today.
In 2004 Irwin took up the role of European creative director at TIGI; he was appointed global creative director in 2011 and then to the board of directors in 2013.  However, it was his leadership and creative direction of the TIGI international creative team that garnered him global recognition. Having taken the role of lead stylist at over 60 shows at the International Collections over the last five years, his ability to motivate and deliver is unquestioned.
Andrew Dale, founder and CEO of UNITE added, "We're ecstatic to have someone with the caliber and quality Nick Irwin has join our UNITE family. We're really looking forward to seeing the variety of things he can bring to the table, from working on our collections to bringing experience and opportunity to our UNITE salons and stylists. It's definitely exciting times ahead."