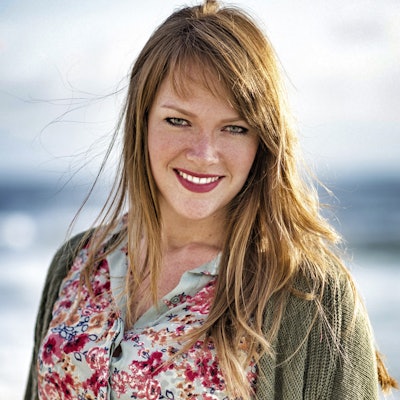 At just 28 years of age, colorist Hailey Davis has made a name for herself in the professional hair industry. A winner of The Colorist magazine's 30 Under 30, Brand Educator for Kadus Professional, Owner/Stylist at Soul Reflections Artistry, and Educator at Bellus Academy, Davis has earned a name for herself as one of the top up-and-coming colorists around. Below, she shares the people who helped push her to success, her goals for the future, and what inspires her daily.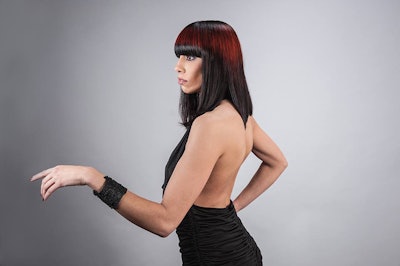 Name: Hailey Davis
Age: 28
Salon/company name: Kadus Professional; Soul Reflections Artistry, San Diego, CA; Bellus Academy, San Diego, CA
Title: Kadus Professional: Brand Educator; Soul Reflections Artistry: Owner/Stylist; Bellus Academy: Educator
Color line/s used: Kadus Professional
Beauty school/location: Bellus Academy Poway, Poway, CA
What inspired you to become a colorist?
I have always had a passion for art, beauty and a natural knack for creativity. Working with other people and helping them to see how beautiful they are has always been a goal, so what better way to help others while being artistic and creative than being a colorist?
What are your goals?
My goal is to elevate the perception of our beautiful industry as hairdressers and inspire passion and inspiration in others to reach for their dreams. My goal is to always strive to better myself, and instill this drive and passion to those who crave it.
Any accomplishments so far in your career you're proud of?
I am incredibly proud to be given the opportunity as Brand Educator for Kadus Professional. I truly love hair color and knowledge, and to be seen as someone who can be a role model in these departments for others is an absolute honor.
What are your specialties?
I specialize in beautiful, summery blond hair color and bridal hair styling.
What do you love most about being a colorist?
I love that people trust me with their physical image; it is such a personal and important thing to everyone. I love being able to create custom color that suits an individual and sparks confidence in their spirit. I love that I can share my knowledge and passion with other aspiring artists who wish to do the same.
Who would you consider to be your mentors/role models, and why?
Lindsay Rice. She was an educator when I was a beauty school student. Her professionalism and dedication to revolutionizing and elevating the craft is so incredibly inspiring. It is what has made her so successful in the industry, rising to the position of Field Education Capability Manager for the lifestyle/POLO brands for Wella, in a very short amount of time. She always inspires me to push past my insecurities and fight to shoot for the stars.
 
Please share a hair color, prep or color care tip:
Use a post-color treatment that assists in closing the cuticle down to lock in fresh deposited color molecules and stops oxidation from persisting.
What is your favorite color trend/technique of the moment?
One of my favorite techniques of the moment is effortless, natural-looking balayage. I love natural beauty and enhancing that, and balayage does exactly that! It also allows for creativity, as you visually provide custom placements to cater to your client's goals, haircut, texture, density and lifestyle.