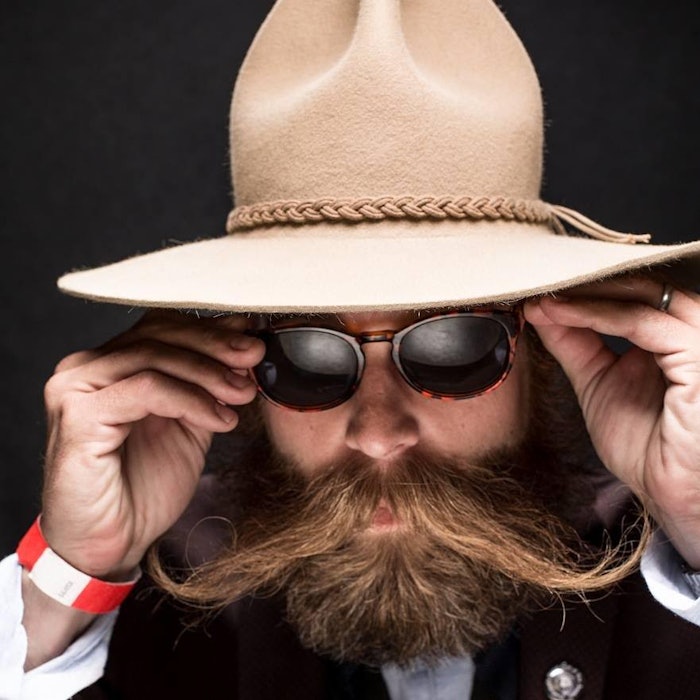 NICHOLAS "DUBS" WATFORD: OWNER OF DUBS STACHE WAX; DUBS WAS HERE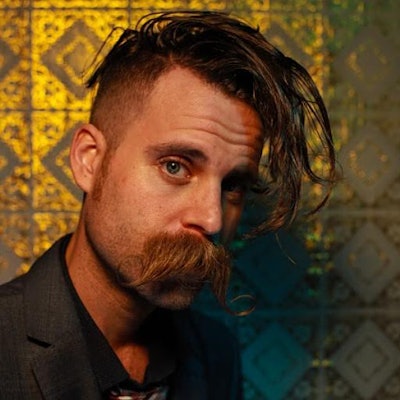 Why did you decide to start your own business?
Well technically, I guess the business started itself. I've always been known for being "follicly blessed" in my inner circle and I suppose I really have my ancestors to thank for that. In 2009, I started professionally competing in the beard and moustache world and I noticed that the only available moustache waxes on the market were really lacking in hold and flexibility. After two years of research and development, in 2011 Dubs Was Here, my company, brought the world the very first competition style moustache wax, Dubs Stache Wax and Dubs Stache Cream.
Did you have any background in men's grooming?
Absolutely – competing professionally exposes you to the best, the worst, and every aspect in between of facial hair, trends and the most popular products. Since starting this company I have had the honor of being a judge at some of the nations largest and best competitions. I can tell you have seen it all.
Why start a men's grooming line?
Honestly, I never in my life thought that I would own a men's grooming line or manufacture and distribute men's grooming products. If you had asked me ten years ago that this is what I'd be doing I would have literally laughed my ass off. But, in the end, the grooming life really chose me.
What is the Dubs Stache Wax brand philosophy?
I have been called Dubs since I can remember. The company's philosophy is really our mantra. We see our products just like the modern man: to be strong yet flexible/adaptable to change. I truly believe in my products and what we stand for. I put my face on every product and hold myself to highest of standards and take full accountability. I sell honest products that have taken much time and patience to formulate and I take the responsibility and liability of every product that comes off our line very seriously.
How does Dubs Stache Wax set to elevate or change the men's grooming world?
I truly believe that Dubs Stache Cream has changed the landscape for moustache waxes. It's not just about holding a curl – but being able to change your style half way through the day to suit your mood. Or to adapt to the weather (heat or rain) without going soggy. Dubs is the original competition style wax – allowing competitors to manipulate their facial hair in ways never seen before. My products are created for guys like me who want something that's easy to use and gets the best results. My waxes are formulated so that there's no pre-warming needed, so they're quick to apply, easy to style and wash out. The plan is to make moustache maintenance not such a drag.
What is your "go to" grooming product?
Hands-down, Dubs Stache Cream. It's extremely applicable with no pre warming or fuss in the morning. It is flexible and by that I mean I can start my day with tight curls, reshape my stache by noon to a handlebar and even go for a dip in the pool without losing its hold. It's an absolute must for the mustache aficionado.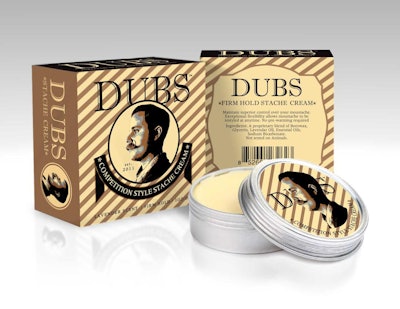 What is your "go to"  'stache style?
Forever I just did the "big curls" dubbed the "Dub curl" no pun intended. Actually, it was intended. But, nowadays I have a full on gnarly beard, which has helped me place in a few competitions. I prefer the full beard with styled stache look right now.

Favorite part about owning a men's grooming line?
Hearing positive feedback from my clients about wearing Dubs on the happiest day of their lives – a wedding, or a stache touch up in the hospital after a child is born, or seeing pictures of my products on faces via social media from all over the world - Indonesia to Japan to Australia to Alaska. Really being a part of my clients lives in a special way - that's a tremendous feeling. Truthfully I absolutely love what I do. If I didn't, I wouldn't be doing it. There really is nothing like waking up to a new day, having that first cup of coffee and walking into the warehouse to tackle that day's obstacles. L-I-V-I-N' the dream, my friends.
We heard your favorite part, now what's your least favorite part?
Counterfeit Dubs! Yes, there is a huge battle online when it comes to keeping the integrity of my products on point for my clients. There are some major fakers creating counterfeit Dubs products and I am forced to go after them like it's a freakin' whack-a-mole game. One goes down the next one pops up. It definitely gets taxing.
We heard that you hold a facial hair competition, tell us a bit about it.
Each year DUBS hosts Orange County's Annual Beard and Moustache Competition. The event raises money and awareness for the Movember Foundation, a leading global organization addressing some of the biggest health issues faced by men: prostate cancer, testicular cancer, mental health and suicide prevention. We are working with The Rinks, Irvine – home of the Anaheim Ducks hockey team and OC Mo Network along with some incredible sponsors such as Pabts Blue Ribbon, Lagunitas, Floyd's Barber Shop, and TankFarm & Co. This year's competition will have it all – world class competitors, great food and drinks, music and a little live action chain saw carving of our Best In Show winner!

Favorite part about putting together a competition?
After all the planning is over, I love the competition itself. It's much like putting on a huge party and inviting your best friends to cheer each other on and have a great time. The bearding community is full of characters and it's hilarious to be a part of it all.
What is your favorite part about competitive bearding?
The camaraderie and brotherhood is by far the best part. Just as I mentioned before, this group of people is so open and welcoming – it's like getting together as one big family.
Now, what's your least favorite part about competitive bearding?
Going up against your friends with unbeatable facial hair! Hahaha it's really challenging – but I have seen some competitors win by really bringing a stellar personality or costume. The competition is fierce.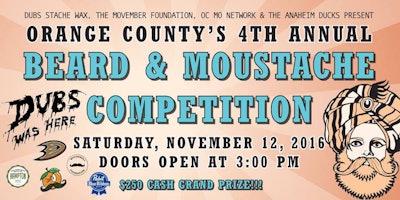 [Images: Jeffrey Moustache & Russo Mutuc]