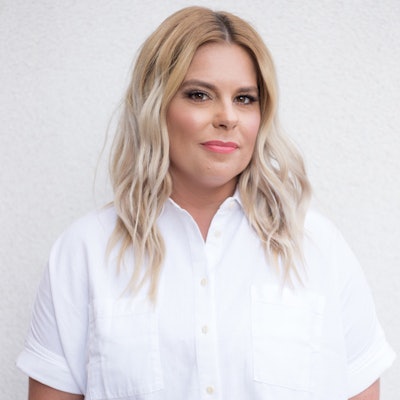 ghd recently announced the brand's first ever Style Master as fan favorite colorist (and Launchpad Influencer!) Shelley Gregory. Shelley, who has been perfecting her craft for over 15 years, was honored as a ghd Style Master after being announced as the winner of the brand's "Who Do You Think You Are" social media campaign.
"We are very pleased to announce Shelley Gregory as the winner of the "Who Do You Think You Are" competition and the new Master Stylist of ghd," says Francesca Raminella, North American President of ghd. "It was a difficult call after receiving so many amazing entries, but Shelley's transformative talents could not be denied. We are floored by her hair styling and coloring skill and we know she has what it takes to be a part of our team."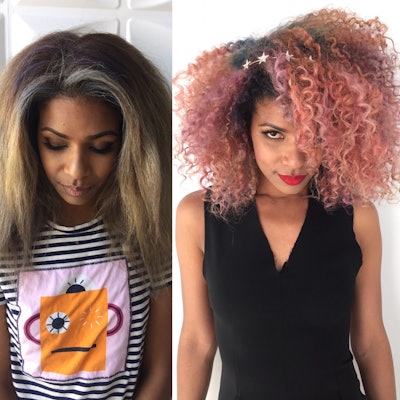 Shelley was one of many incredible contestants ghd encountered during the course of the competition. Throughout the 3-month-long process, the brand received a massive influx of submissions showcasing hair styling talent across the country. Hairstylists everywhere were quick to promote their talents through social media, showcasing an abundance of looks from Hollywood glamor, to raw and edgy styles - and everything in between - in the hope of becoming the first Style Master. Ultimately, Shelley's amazing transformation of dry, dull hair into bouncy, pink curls was what gave her the edge to win. As the winner of the competition, she will receive a grand prize of $2,500 and become a ghd Master Stylist for one year, working with ghd stylists at trade and consumer events.
 
"I am so excited to have been selected as ghd's new Style Master," says Shelley. "It's an honor to have beat out the competition with so much unbelievable talent out there. It will be thrilling for me to work with ghd since I have been a fan of their tools since the beginning of my career. To be recognized in this capacity by such an incredible brand is truly humbling and the opportunity to be a part of it is that much more incredible."
Congratulations, Shelley!
For more information visit www.ghdhair.com/us.