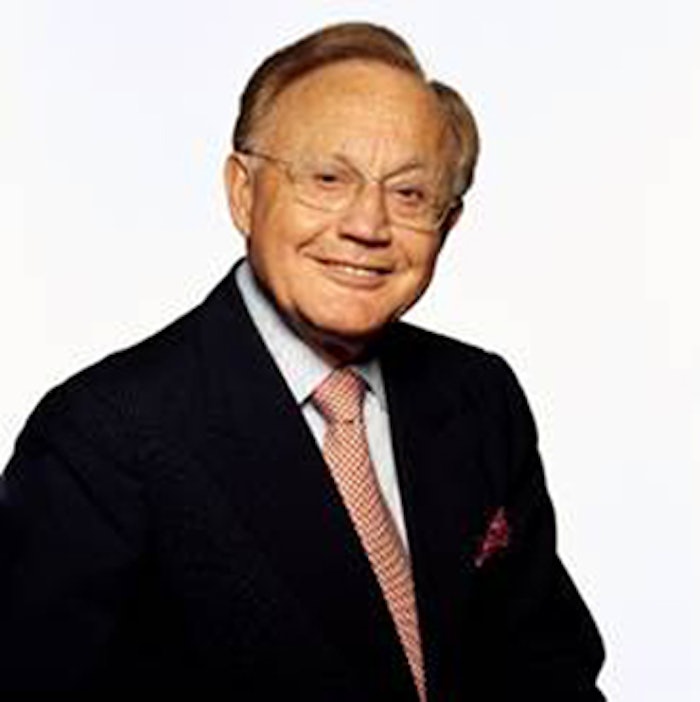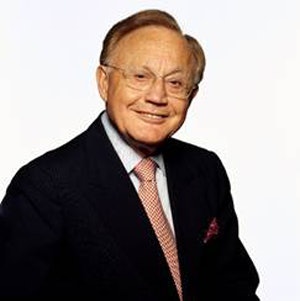 We sadly share the news that hair care legend Philip Kingsley suddenly passed away on Saturday, September 3, 2016. Philip is survived by his wife Joan and their daughters Anabel, a fellow trichologist and his company's Director of Communications; Kate, a novelist; Sue, a pharmaceutical consultant, and Helen, a curator and archaeologist.
 
Philip Kingsley, the internationally renowned trichologist, was the world's leading authority on hair and scalp health. Dubbed the 'Hair Guru' by the New York Times, the 'Hair Wizard' by Vogue and the 'Hair Doctor' by the Sunday Times, he was the man who coined the phrase 'bad hair day'. He treated countless celebrity clients including Sir Laurence Olivier, Cate Blanchett, Eva Herzigova, Gwyneth Paltrow, Sienna Miller, Jane Fonda, Victoria Beckham, and many members of the royal family. He wrote four books on hair care, and for ten years, he penned an immensely popular hair advice column in London's Sunday Times Style magazine.
 
Philip Kingsley was best known for creating the world's first pre-shampoo hair masque, Elasticizer, in 1976, which he formulated personally for one of his most famous clients, Audrey Hepburn. The product is an international best-seller, with one being sold every two minutes. It has attracted a loyal following, which includes Georgia May Jagger and Natalia Vodianova. Philip's trichologist daughter Anabel recalls the story of Elasticizer's creation:
 
"While Audrey Hepburn was filming the movie Robin and Marian with Sean Connery, her hair was in terrible condition - flat and dry - because of all the styling and coloring the studio beauticians employed on set. Distressed, she went to see Philip Kingsley for help. Philip went straight to his laboratory and formulated Elasticizer just for her. The star was so pleased by how shiny and soft her hair felt, that she ordered pots and pots to be sent over to her home in Switzerland - and seeing its success, Philip brought it out as a permanent product in his haircare range."
 
Philip Kingsley was the first to link hair health with nutrition and well-being. He believed that the traditional classifications of hair as 'Normal, Oily and Dry' were inaccurate, and introduced the concept of hair textures instead: Fine, Medium, Coarse, African-Caribbean. This had a huge impact on the hair-care industry, and is the standard by which every modern haircare brand now operates.
Throughout his career, Philip provided solutions to the most extreme hair and scalp problems, as well as help and reassurance to those who simply wanted the best from their hair. In recent years, he was focused on helping women who were suffering from reduced volume. To this end, he developed the multi-award-winning Trichotherapy range, an at-home hair care regime designed to stimulate hair volume, shine and elasticity.
 
Philip Kingsley was born in 1930 to a working class family in London's East End. Through his immense passion, perseverance, and continuous study and research, he worked his way up over sixty years to become the world's leading expert on hair and scalp care. Philip's passion for hair started when he left school at age 14 to help support his parents and four siblings. He apprenticed at his uncle's hairdressing salon in Bethnal Green. After saving enough money, he embarked on a correspondence course at the Institute of Trichologists. Even in his teenage years and early twenties, Philip recognized the profound psychological significance that hair has for both men and women, and was determined to make a difference. He opened his first London clinic in Marylebone in 1957, then went on to open progressively larger clinics in London as demand for his services grew. By the late 1970s, he was treating many actors from the National Theatre, on the personal recommendation of Sir Laurence Olivier. Philip's success culminated in the opening of his flagship Trichological Clinic on Green Street, Mayfair in 1968, and then on New York's Fifth Avenue in 1977. Philip's hair care range started with a mere five basic products, and has grown to over fifty bespoke formulations.
 
Philip worked tirelessly to research female hair loss at Mount Sinai Hospital in New York. He developed products to suit the needs of people undergoing chemotherapy and radiotherapy. He also set up regular donations to the breast cancer charity Look Good Feel Better, as well as the Royal Marsden Hospital for Cancer Research. Even at the age of 86, Philip was still working tirelessly to revolutionize the hair care market, and to bring reassurance and satisfaction to clients all over the world.
[Image courtesy of Pierce Mattie]