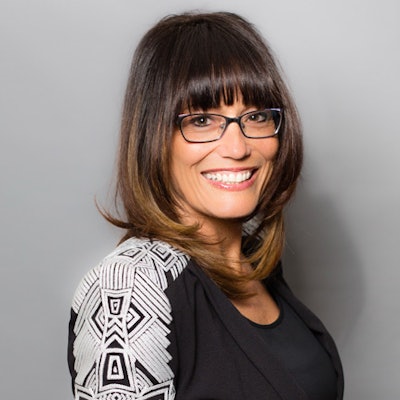 Author, cosmetologist, and school/salon owner Tina Black joined Be Nice (Or Else!) author and founder/co-owner of the Paul Mitchell school division, Winn Claybaugh on Masters Audio Club to share her message of overcoming failure and investing in your team. Her inspiring views on leadership include the power of the millennial generation, and the importance of investing in those around you.
Tina has spent countless hours becoming the leader, mentor, speaker, and author she is today. She is a John Maxwell Team certified coach and has been a keynote speaker on leadership topics for numerous organizations including Compass, Chamber of Commerce, local businesses and salons, hair shows, and nonprofits. She leads online mastermind groups, training salon owners and managers in business and leadership principles. She recently partnered with other authors and speakers to develop the Detroit Leadership Initiative Team, which will train small-business owners on leadership. Her first book will be available by spring 2016. She also serves on the board of directors for the nonprofit Andrew Gomez Dream Foundation.
The owner of three Paul Mitchell Schools and co-owner of a Ken Paves Salon, Tina left a successful 18-year career as a dental hygienist to purchase a cosmetology school and become a cosmetologist. She completed the program at her own school and became an instructor there. When she learned about the newly formed Paul Mitchell Schools network, she jumped at the opportunity; her school soon became one of the 10 original Paul Mitchell Schools.
Tina has held many roles in her schools and in the nationwide network. She co-created the student-run Be Nice Teams, now offered in every Paul Mitchell School. She worked closely with Dr. Susan Swearer, Professor of School Psychology for the University of Nebraska–Lincoln, to write a self-empowerment and anti-bullying curriculum for all Paul Mitchell Schools. Tina's schools have been recognized with facilities, leadership, culture, and other awards within the network, and they regularly rank among the top 10 in the annual FUNraising campaign, which has raised millions of dollars for charity since 2004.
Tina's passion to help people see their true potential and make the world a better place has led her to mission trips in Guatemala with the John Maxwell Team to train more than 25,000 leaders in all sectors of leadership. She dreams of traveling internationally with the John Maxwell Team, opening more schools and salons, and mentoring and motivating everyone she meets.
Interviewed by Claybaugh, Tina shares a powerful message on leadership, overcoming failure, the importance of investing in people, and the power of the millennial generation.
For more information, visit www.mastersaudioclub.
Visit www.TinaBlack.net to sign up for Tina's Desk weekly leadership messages.