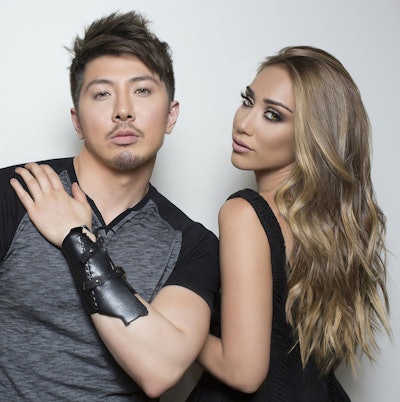 The Balayage Certification Program by PRAVANA
Haircare brand PRAVANA recently announced a Balayage Certification program as the latest in its free educational campaign housed on the professionals-only website PRAVANACONNECT. Following the release of the innovative Pure Enlightenment Kit in collaboration with Guy Tang, the new certification program reviews the proper tools needed to accomplish Balayage looks, foundational step-by-steps for application, formulating toners using ChromaSilk Express Tones and Tang's tips and tricks.
What is Balayage? 

Meaning "to sweep" or "to paint," in French, Balayage as a hair trend was recently popularized by top celebrities and stylists around the world. Clients are continuing to request these gorgeous sun-kissed highlights for the most natural and effortless-looking hair color. PRAVANA invites stylists to take their blonding skills to the next level and master the art of Balayage with this new Balayage Certification program. The program will feature Tang using the Pure Light Balayage Lightener. Upon completion, stylists will receive a one-of-a-kind diploma signed by Tang to commemorate their official certification through PRAVANA.

To access the PRAVANA Balayage Certification program:
Create a free account or enter your log-in information if you're an existing member
Click on the box labeled PRAVANA Certification Program
Begin the Balayage Certification!

PRAVANACONNECT offers numerous other services for free in addition to the certification programs! Professionals can access digital PRAVANA product brochures, a helpful cost calculator tool, headsheets, celebrity formulas, details on upcoming classes and more. One new feature is the addition of the PRAVANA online store, where stylists can purchase tools and brand merchandise directly.