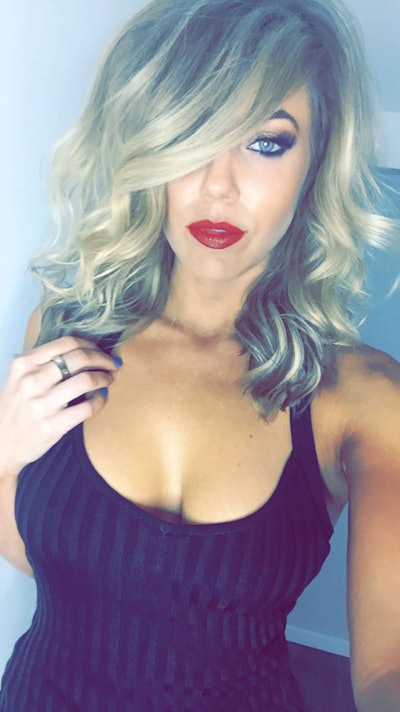 Emily Phelps is all about lashes. The "Lash Guru" (www.theeyelashguru.com) got her start in the beauty industry in skincare, but soon found herself drawn to the rewarding experience of helping women feel beautiful. Now, with an impressive resume including everything from celebrity makeup artist to the stars of Basketball Wives, Desperate Housewives, Shop NBC, and Couples Therapy, to editorial and music video credits, to fashion shows and the red carpet, Phelps is turning her attention to the booming business of lash extensions. For the past 7 years, Phelps has diligently worked at perfecting her lash application technique - all with the intent of helping women feel like the best, most beautiful version of themselves.
We caught up with Phelps to discuss how she got started in the industry, the triumphs and challenges that today's lash artists face, and the key to becoming a successful lash artist - hint: it's all about practice!
Beauty Launchpad: What drew you to the beauty industry, specifically lashes?
Emily Phelps: In college I was always the friend lending clothes and doing all of my girlfriends makeup. I loved making my girlfriends feel confident and good about themselves.
I originally entered the beauty industry with interest in skincare and helping people achieve their skincare goals. Even though I still love the science behind skincare, after working in the industry for a few years, I realized that making women feel beautiful was my true passion. I started learning the art of makeup and eyelashes, and how skincare and makeup go hand in hand. The better your skin looks without makeup, the better makeup looks on your skin.
After wearing lashes myself and mastering makeup, I realized I couldn't go a day without them. Just a little accent on the eyes makes such an impact. Lashes are the frames to the window of the soul.
BL: What is your favorite part of being a lash artist?
EP: My favorite part about what I do is enhancing a woman's natural beauty. I feel like giving a woman lashes gives them a superpower. Lashes make you feel sexy and when a woman feels beautiful and confident, nothing can stop her. After getting lashes, women tell me all the time that they feel like they don't need as much makeup and can wake up feeling like a better version of themselves. This is what I live for.
BL: What are some of the challenges a lash artist faces?
EP: I think the number one challenge is rumors that lashes aren't safe or that they rip out your natural lashes. [Another challenge is] clients who have had one bad experience and think all lash artist do the same kind of work. Lash extensions are one of the most lucrative beauty services out there so there are so many salons and people who offer the service without proper training. There is a right and a wrong way to do lashes, so LADIES: please do research on your lash artist. Remember price is what you pay, value is what you get!
BL: What are some current lash or makeup trends that you are loving right now?
EP: I am loving the new brush stroke tattoo eyebrows. I think it's the best alternative for someone who has thinning eyebrows.
BL: What lash and makeup trends should be left in the past?
EP: Over-plucked, or "sharpie" eyebrows.
BL: As a lash artist what are some of the things that inspire you?
EP: I am so inspired by my students in the lash courses that I teach. It takes me back to when I was learning a new skill and couldn't wait to master it. They remind me where I came from and how eager I was to master a skill and change lives.
BL: What 3 beauty products do you never leave home without?
EP: 1. Nude lip gloss; 2. Eyeliner; 3. Concealer
BL: How to you translate some of the more out-there looks to wearable, everyday styles?
EP: I always say if you go heavy on the eyes to do a more natural lip and vice-versa; with more natural eyes you can go with a more dramatic lip color.
BL: What advice would you give someone who wants to become a successful lash artist?
EP: Practice makes perfect!! It took me a good 2 years to get good at lashes. Be patient with yourself - it's not a skill that you can learn overnight. You MUST have patience to be able to do this line of work. And you will make mistakes along the way, just like in any career. Also, be confident in your work. If you are nervous or uneasy a client can sense that.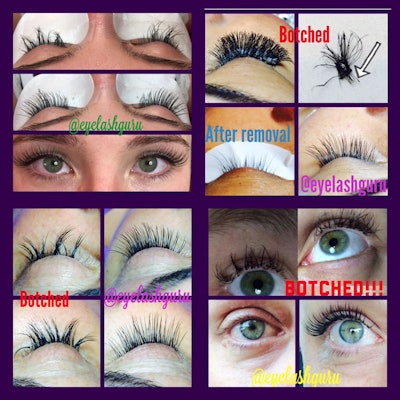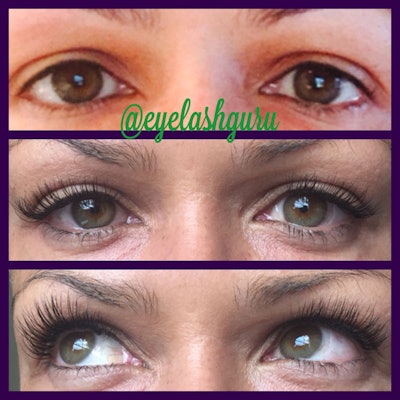 For more from Phelps, follow her on Instagram @eyelashguru.