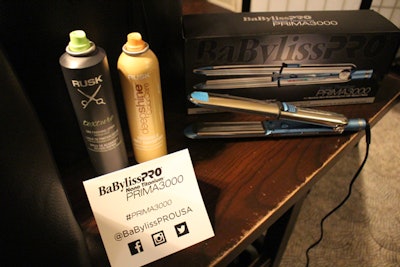 Get ready for the premiere in styling tools; BaBylissPRO is making "fantastic" synonymous with "flat iron," with the launch of their Nano Titanium PRIMA300 Stainless Steel Straightener. The BaBylissPRO team hosted breakfast in New York City to unveil this new stylist must-have, which Beauty Launchpad was eager to see in action. While other flat irons on the market are made using plastic-plated hardware that warps over time, the PRIMA3000 boasts stainless steel. This means that the tool maintains its "Day 1" structure regardless of use. Heat won't wear it out!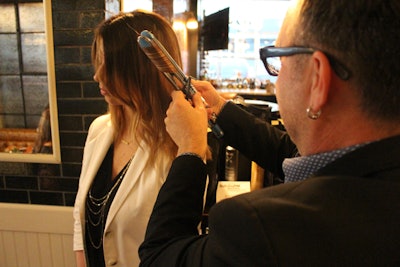 As the first steel straightener of its kind, it's definitely something special. Jim Roberts, Director of Shows and Education for BaByBlissPRO, demonstrated the tool, which is just as effective for curling as it is for straightening. "You can use this to create lift and bend," he explained, referencing the necessity of a good styling tool to stay abreast of the latest hair trend – texture. "Texture is the new black," he added, while creating a soft wave.
The iron does not stop at styling; we were impressed to find out that it can also be used to set chemical processes, including keratin treatments, with a temperature range from 300 to 465 degrees Fahrenheit. The PRIMA3000 actually heats up 20% faster than any other BaBylissPRO iron available. This lack of down time creates a highly effective heat transfer, which also prevents damage. As we were pleased to witness, all it takes is one stroke with the PRIMA3000 and hair looks flawless; there is no need to unnecessarily go over sections, which can lead to damage. Ensuring that there are no fly-a-ways, the iron includes "Ion Multiplier" technology; the two times greater ion concentration creates an overall smoother result, again eliminating the need for other products. "Think of it as the opposite of static electricity," Roberts encouraged. Overall, we were excited by the performance of the Nano Titanium PRIMA3000. "It's amazing how versatile this multi-purpose styling tool is," Roberts concluded. Want to try it on your clients? The PRIMA3000 launches in June.