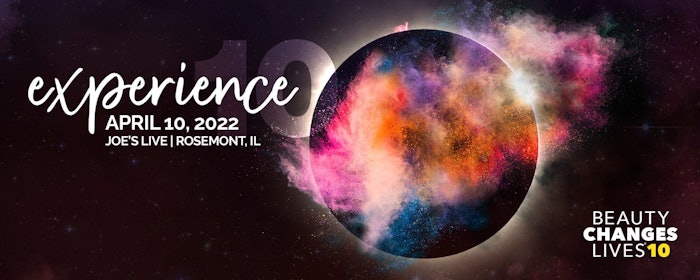 Courtesy of Beauty Changes Lives Experience
The Beauty Changes Lives (BCL) Experience, hosted by America's Beauty Show, Beauty Changes Lives and Pivot Point, will take place on Sunday, April 10, 2022, from 7pm to 11pm.
The event will be held at Joe's Live in Rosemont, Illinois, and will feature a community of icons, next-gen talent and friends of beauty.
Attendees will celebrate BCL's ten-year anniversary and a decade of changing lives through the gift of scholarships and mentoring.
A VIP cocktail reception will precede the evening's "mane event"—a high-fashion runway show wherein brand legends and on-the-rise artists will showcase their interpretations of trending hair, nails and makeup trends.
Tickets go on sale January 17, 2022, and funds will go toward helping to equip and empower tomorrow's beauty leaders.