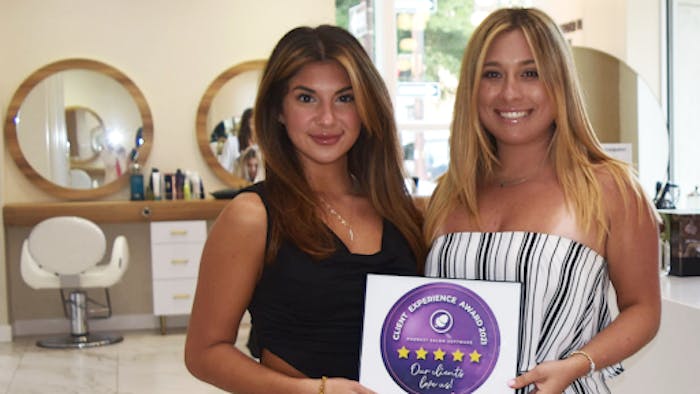 Courtesy of Phorest Salon Software
Phorest Salon Software is celebrating another year of Client Experience Award winners, all of whom have an average rating of 4 to 5 stars from at least 60 online reviews, for 12 consecutive months. Phorest will send them official congratulations in the mail, along with a sticker to display in their business' window. Winners can also download a digital version to highlight their success on their websites and social media channels. 
"A heartfelt congratulations from all of us at Phorest for your amazing achievement. We know that behind every 5-star review there are countless hours of hard work and incredible attention to detail from salon owners and their teams. Despite the difficulties of the last year, you have maintained a best-in-class customer experience. We hope that the Client Experience Award can be a marker of your perseverance and how loved your business is by your clients and community," said Ronan Perceval, CEO of Phorest Salon Software.