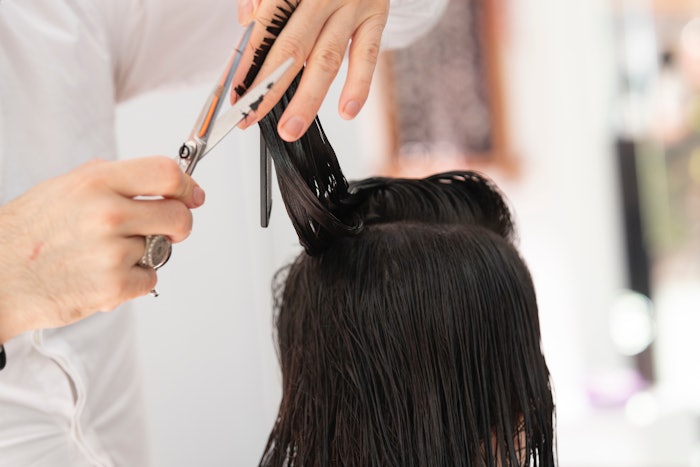 With the reopening of salons, it comes as no surprise that some tried-and-true beauty services have skyrocketed in popularity.
According to appointment scheduling app Booksy, the top service booked in 2021 is haircuts while pedicure appointments are up by 299% since March 2020.
Booksy examined booking data across the United States found on the platform January 1–April 30, 2021, based on appointment booking data from the Booksy platform from March 2020 through March 2021.
According to the data:
Haircuts: up 214% since March 2020
Beard trim: up 206% since March 2020
Beard maintenance: up 116% since March 2020
Shave: up 147% since March 2020
Beard dye: up 115% since March 2020
Pedicure: up 299% since March 2020
Braids: up 243% since March 2020
Weave: up 132% since March 2020
Silk press: up 189% since March 2020
Manicure: up 234% since March 2020
Trim: up 189% since March 2020
Shaved head: up 124% since March 2020
Baby ear piercing: up 117% since March 2020
Dreadlocks: up 188% since March 2020
Beard shave: up 149% since March 2020