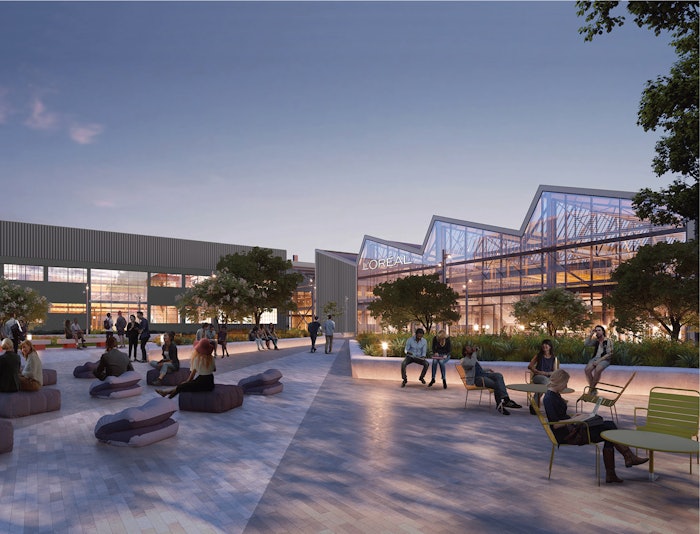 L'Oréal USA has announced it will open a second company headquarters in 2022.
The second headquarters will bring together the teams from its California-based brands: NYX Professional Makeup, Urban Decay and Pulp Riot.
The headquarters was developed by Hackman Capital Partners and the interior was designed by Blitz.
"We are fortunate to be in a position to invest in the expansion and future of our business," says Stéphane Rinderknech, president and CEO of L'Oréal USA. "California has become a global stage for creativity, innovation, trends, diversity and talent in the beauty industry–and, as a result, it has become a driving force of our business. We are excited at the prospect of our brand teams coming together to build the future of beauty in the Los Angeles area."
The new headquarters will also serve as the location of the West Coast L'Oréal Professional Products Academy, offering world-class education and connection to the professional beauty community in Los Angeles and across the country.