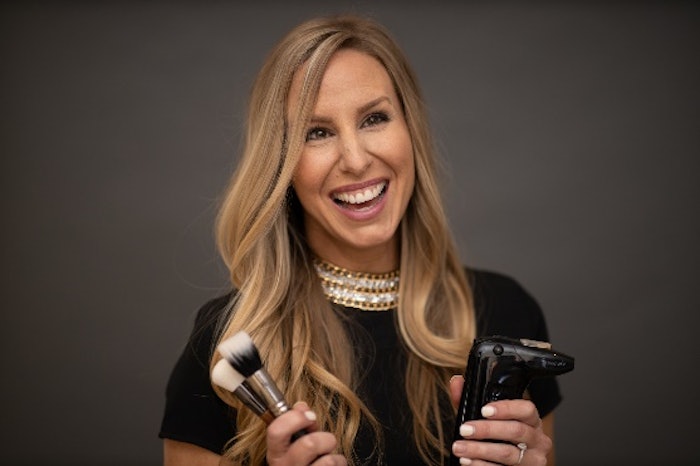 The Sydell and Arnold Miller Family Foundation has announced its Summer 2020 scholarship recipients through Beauty Changes Lives.
"Since announcing this generous gift at the 2017 Beauty Changes Lives Experience, Miller Family Foundation scholarship winners have launched successful businesses, spoken at industry events and been featured in prestigious media outlets. We are honored to have the support of such an esteemed legend in the industry and are humbled by their generous investment in the professional beauty industry's future," says Beauty Changes Lives president Lynelle Lynch.
Winners and their respective schools are as follows:
Queshauna Kinloch; Paul Mitchell – the School, Greenville, S.C.
Arnold M. Miller Find-A-Way, $15,000
"Art and styling go hand in hand, and even beginning this career during a pandemic, I know beauty is where I am meant to be," says Kinloch.
Meighan Zai'Moy; Avenue Five Institute, Round Rock, TX
Sydell L. Miller Total Image, $7,500
"To love your skin is to love a masterpiece, and skin love is self-love," says Zai'Moy who wants to help clients get back to the basics of skincare and self-worth.
Roberta Hoag; Academy of Career Training, Saint Cloud, FL
Sydell L. Miller Total Image, $7,500
"A client said, 'thank you for making me feel so good,' and that was the moment I knew I had to become an esthetician," Hoag says.
Killoran Cifuentes; Central Texas Beauty College, Temple TX
Art of Haircutting, $5,000
"First, beauty is the true me–it's what I want to do, and not what others think might be more prestigious work," Cifuentes says. "Second, I just keep falling more in love with beauty, discovering extensions, facials and all this industry has to offer."
Karla Crabtree; Paul Mitchell – The School, Fort Myers
Art of Hairdressing, $5,000
"I never dreamed I would work as a hairstylist, but I've always wanted to help others feel accepted," says Crabtree.
Kelcie Dies; Kenneth Shuler School of Cosmetology, Pelzer, SC
Art of Haircolor, $5,000
"As hairstylists, we change people physically, but we also get to change them from the inside out," Dies says.