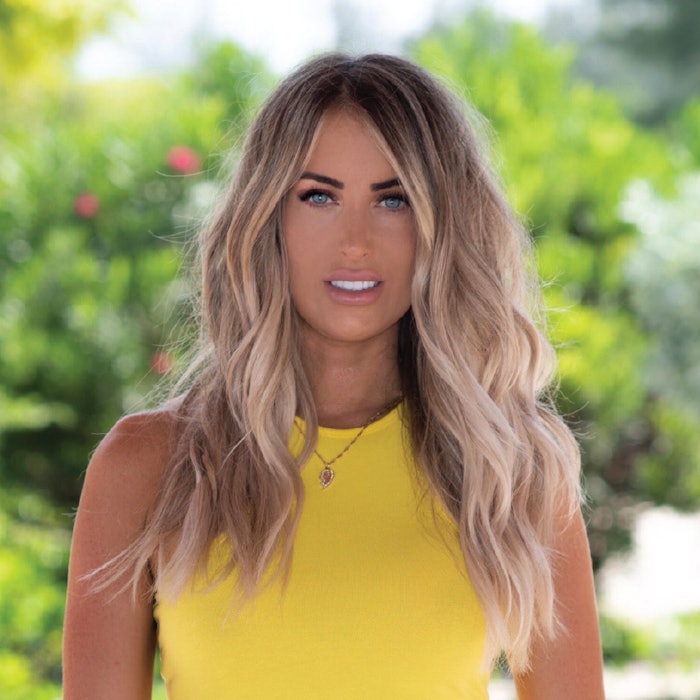 Based in the Cayman Islands and specializing in beach-inspired hair, it's no surprise that Sue Tyrrell's wardrobe also reflects those divine tropical vibes. Beauty Launchpad caught up with this beauty pro to learn about her favorite jewelry brand, the fashion influencer she fangirls over and why Jordans are always a good idea—even at the beach. 
Beauty Launchpad (BLP): Which three words would you use to describe your personal style?
Sue Tyrrell (ST): Feminine, chic, beachy. Living in the Caribbean, I have adjusted to a more laid-back style, but still like to "fancy" when I can.
BLP: How has your style changed over the years?
ST: I have become more aware of what suits my figure, and I've become more playful with what I wear. I'm loving the color-blocking trend right now. I enjoy wearing stacked jewelry from my favorite brand By Nouck—the pieces really make an understated statement.
BLP: Is there an article of clothing/piece of jewelry/tattoo that holds a lot of meaning for you? Why?
ST: I love wearing my Air Jordans when I'm not in a dress; they go with pretty much any outfit and can be dressed up or down. I'm slowly creating my collection of Jordans.
BLP: What is the best piece of fashion/beauty advice you have ever received?
ST: The best styling advice I've received is to set your own style and not only copy or follow trends just because everyone else is.
BLP: Who is your style icon?
ST: One of my style icons is Julie Sariñana (@sincerelyjules). Everything she wears is effortless-looking and chic.