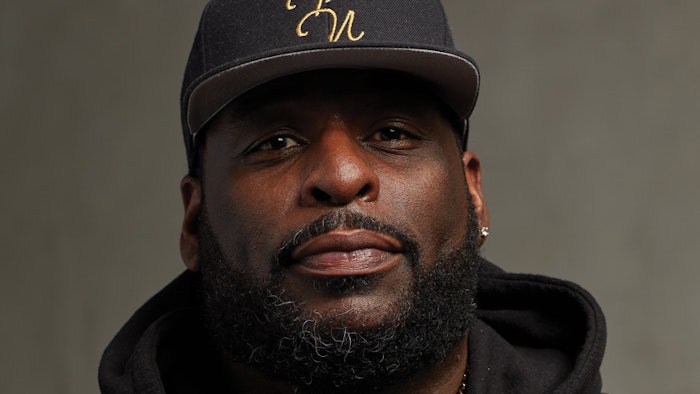 1 Cooking
For me, cooking is an outlet that allows all ideas to flow. Being on the road and even at home, I get to eat at so many different food spots. I love re-creating the various flavors and adding my little twist to them. Since I was a kid, I've loved being in the kitchen and getting creative with food. As an adult, it puts me in a peaceful mindset that allows my creative juices to flow as well as feed my family and friends.
2 Photography and Videography
I've always loved playing with cameras and letting my eye tell the stories of what I see. I have a great deal of respect for photographers because they share the world's stories. Seeing shapes, colors and nature through a lens sparks so many ideas on how I may approach a creative cut or even how I might build a photo shoot. When it comes to the video side of things, I put my earphones in and just create stories with motion.
3 Family
When it comes to my family, I love having everyone around. Coming from a big family of artists and hairstylists, you get so many characters; having this gives me so many creative ideas for my own classes. I have some amazing kids that will sit down and bounce ideas from the younger generation's perspective with me. My wife and I chill in the backyard at night and just brainstorm and have a creative conversation—she helps mold my crazy ideas and thoughts, so when I let the world see or hear them, they are just as creative, maybe even more so (just not as crazy!).
4 Music
Music has so many layers of creativity in it, from each instrument that's played down to how artists lay vocals. I have used music-inspired quotes in my captions with my own twist on social media to help get my point across and relate to people. Music plays a big role in my mood and how the tone of the day is set.
5 Road Trips
Going on road trips allows me to see nature, wildlife and landmarks. Driving from state to state exposes me to the different cultures within the different communities where I travel and teach. Growing up I wanted to be an architect so while driving, I get creatively inspired by buildings I see.
6 Art
Everywhere I look there is art. I've used hotel carpets, wallpaper, tattoos and so much more to help me get creative with haircuts and hair art. My father worked on a railroad while I was growing up—seeing boxcars with graffiti not only gives me artistic ideas, but takes me back to my childhood.