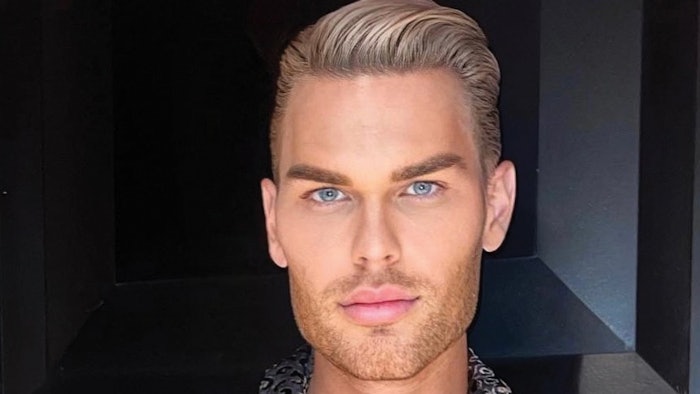 1 My Imagination
I've always been an imaginative person. As a kid I would often play make-believe. I'm a very abstract thinker and my best ideas tend to be ones that seem to just pop into my head out of nowhere, and then it's just a matter of figuring out how to execute what I'm envisioning.
2 Movies
I love movies, especially anything sci-fi or fantasy because hairstyles in these kinds of films tend to be more unusual—I find a lot of inspiration from these looks. For example, the Disney movie Tangled inspired me to start playing around with tinsel in my clients' hair; after seeing how the main character's hair would glow and sparkle, I wanted to try and re-create that look in real life. Now, half my clientele has sparkles in their hair year round.
3 Nature
I find the colors, textures and movement of elements in nature very inspiring. For instance, I'm obsessed with crystals and have been collecting them for years. The way they naturally shine and reflect light in such interesting ways inspires some of the formulas I create for my blondes with Wella Illumina—very subtle, soft shades with a lot of reflection.
4 My Clients
Very often my conversations with clients lead to new ideas for their hair. It could be a trip they are taking, a new job, a special occasion, etc., but sometimes, as they tell me what's new in their life, an idea will come to mind for something different I can do to their look. It's a great way to celebrate an event or have a fresh start.
5 My Peers
It's inspiring to see what my fellow hair artists are doing. There is so much creativity and talent out there; I often find myself seeing other people's work and thinking, "Wow, how did they do that? I want to try it!"