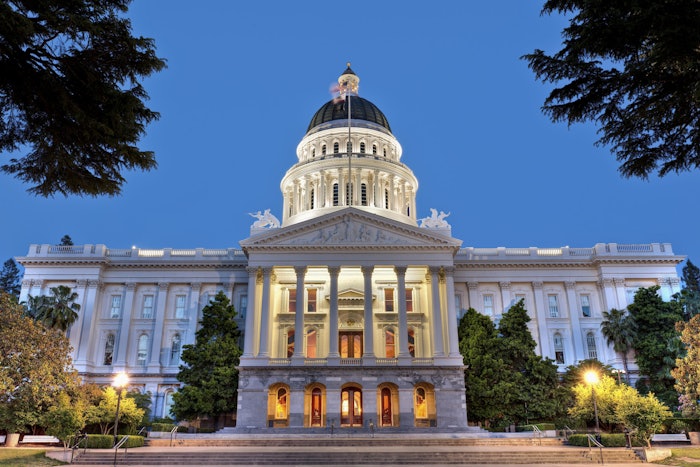 The California Board of Barbering and Cosmetology (Board) licenses and regulates seven licensing categories:
Cosmetologists

Barbers

Manicurists

Estheticians

Electrologists

Apprentices

Establishments
We do not regulate programs that offer "certifications."  Companies may tell licensees whatever they want to hear to sell their training classes.  As a licensee, it is important to remember that becoming "certified" or receiving training does not change your scope of practice.  Scope of practice refers to the various services that a licensee is allowed to perform under the law. In California, the scopes of practice for each of the barbering and cosmetology professions are defined in Section 7316 of the Business and Professions Code.
You may attend training classes to expand your knowledge, refine your skills, and learn industry secrets from masters of the industry, but licensees are required to limit their practice and services rendered to the public to only those areas for which they are licensed (California Business and Professions Code section 7317).  Please see the common questions and answers below regarding certifications and training classes.
I'm a manicurist and I want to attend an eyelash extension training class. They will give me a certificate. Can I provide eyelash extensions after receiving the certificate?
No, you must become licensed as a cosmetologist or esthetician to provide eyelash extension services.
If I'm an esthetician working in a medical spa, can I provide laser services if trained by a nurse? 
No, estheticians are not licensed to provide medical services.
I'm an establishment owner.  If my cosmetologists attend a balayage training class, can they provide balayage hair services?
Yes, cosmetologists are already licensed to bleach, color, and dye hair, so learning a different technique or receiving additional training on a service they already know how to provide is fine.
I just received my barber license.  Do I need to become certified in shaving?  I received an email from a company saying if I pay them, they will give me a certificate.
You do not need to become certified in shaving.  You can already provide shaving services as a licensed barber.  If you'd like to learn new shaving techniques and tips however, you may choose to attend a training class.