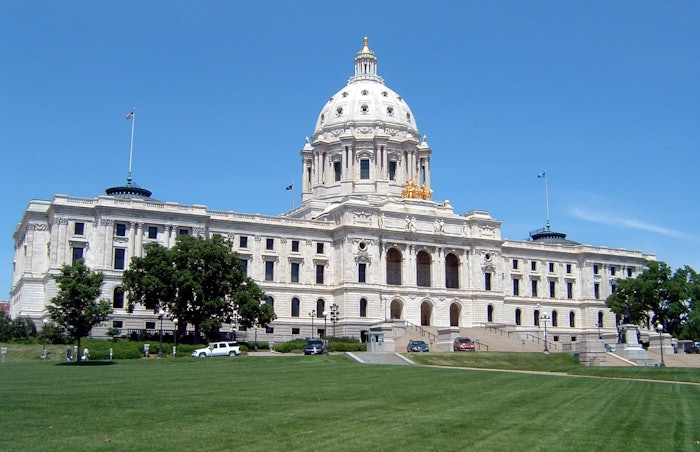 Minnesota SF691 and HF554 would repeal state licensure for professions under the state's cosmetology and barbering boards.  Instead, these identical measures would allow a municipality to "adopt an ordinance governing the licensing and inspection of salons." The bills further states that "a municipality may not require a person who works in a salon to have a current occupational license or other credential reflecting qualifications based on education, training, or other personal qualifications." 
Minnesota HF343 is a bill pertaining to continuing education that specifies that professional associations seeking to be an approved CE provider must be domiciled in Minnesota. The measure would also allow a "board-recognized salon franchisor that is domiciled in the state of Minnesota" to provide continuing education to their, and franchisee, employees.
Minnesota SF354 is a bill that would expand the state's Board of Cosmetologist Examiners from seven to 11 seats.  The four new seats are reserved for public members appointed by the Speaker of the House, House Minority Leader, Senate Majority Leader, and Senate Minority Leader.