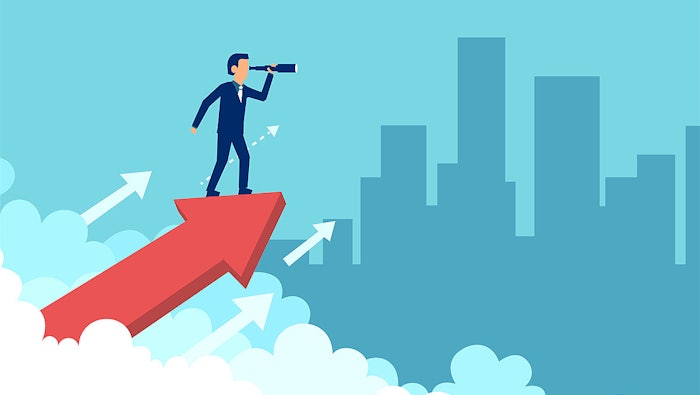 From the COVID-19 pandemic forcing the closures of salons to consumers staying home to stay safe to major supply chain shortages to civil unrest and protests, disruption occurred at every level of the beauty business in 2020. In addition, consumers' practices—from buying online to DIY hair, skin and nail services—changed dramatically. So how do we fuel future growth? Beauty Industry Report asked 101 thought-leaders to share their insights to help us all move forward together. Following are some of the big pivots and small shifts that 10 of them shared. (For the full report, visit subscribe.bironline.com).
Sydney Berry, CEO/Co-Owner, Salon Services & Supplies; Chair of the Professional Beauty Association
Virtual and digital connections have become our normal daily communication. I envision stylists creating customized tutorial videos for  their clients with product demos, styling lessons and more. We must work together to figure out the best platforms and formats for that to happen, so stylists and clients feel "touched," even with safe, no-contact practices. I see salons uniting with other local businesses to share their best business practices and client databases to help each other rebuild. We are helping our salon customers develop a quarterly marketing and promotions calendar and set up loyalty programs and ambassador programs. Connecting with cosmetology schools to build relationships with the next generation will ensure future growth.
Gary Call, Head Coach, KIN North America Inc.
2021 is our opportunity to find a positive new direction moving to a new place, somewhere better, stronger, more responsive, resilient and, honestly, more real. That is what the beauty business is—that one-on-one, problem-solving, mentoring, life-improving process. It's something that becomes a must-have, quality, life-enhancing relationship the client won't do without. We, the salon, the stylist, become the concierge who curates and filters everything they experience in life—the best coffee place, the newest shoes, the cool new app, the hot new music track, the fun gadget, the latest fashion accessory, the tastiest lunch place and the perfect recommendation for a late-night drink. Oh, and we do your hair, too. In short, we're essential!
Karen Gordon, President, Cosmetologists Chicago, and Owner, J. Gordon Designs and Karen Gordon Hair Loss Solutions
To thrive in 2021, we must up our games big time! That means redesigning our marketing plans to attract new clients, offering new services to bring in new revenue and ramping up our skills with education. We must examine every bill and every benefit to see what we can truly afford. That includes weeding out retail products that are slow-sellers and examining our cost of supplies. We need a larger profit margin and it won't be coming from price increases anytime soon. Overall, we must make our businesses very lean and treat every client like it is the first time they are in the salon.
Kelly Huether, President, Life of Riley Salon Supply
Retail will continue to be rough with all of the online competition and the "graying" of the lines of professional beauty. Therefore, salons must concentrate on hair color/hair lightening services to separate themselves from the competition. All salons and barbershops must do a great job of emphasizing retail on their websites. They also must take advantage of third-party services like Salon Interactive, so they can make money 24 hours a day via retailing. We must be more fiscally and fundamentally sound in case the next lockdown is around the corner.
Debra Penzone, CEO, PENZONE 
For 2021, we're focusing on retention—for both talent and guests. It's more important than ever to retain your talent base of professionals. Keep communication flowing, connect with them often and listen to their feedback. Continue to engage your guests, prioritize communication and storytelling, and get creative with events to create community. And if you've lost a guest, follow up and reengage with them. Be forthcoming and direct about all the things being done to maintain safety and help them realize their true confidence in your brand.
Jayson Rapaport, Co-Founder, Birds Barbershop  
For 2021, it's impossible to know when we return to "normal," so all cost-saving measures must stay in place. As tempting as it is to turn on marketing spend or bring on new people, we are holding firm until we see a meaningful pickup in business. We're seeing a shift of 1099 stylists looking to come back to W2 employment for benefits and stability. With the prospect of 2021 Thanksgiving and Christmas being "in person," we expect Q4 2021 will be well above the pre-COVID-19 years. We're preparing for it now!
Robert Reed, Founder, ERGO Styling Tools
In 2021, stylists need to take the time to reflect on what they love and what makes them happiest serving their clients. Then, they need to share 110% of what they love most and what makes them happiest with their clients. While they might still be masked up, touch is all powerful and what they do will have a positive impact on how clients feel inside and out.
Kate Thomassen, President, Thomassen Beauty Supply
Relationships are everything. If you treat people with compassion and empathy the way you would want to be treated, it really shines through and builds lifetime bonds. I like to quote two of my great mentors: Clairol's Bob Oppenheim: "It's all about the hairdresser." and Matrix's Arnie Miller: "Team work makes the dream work." Now more than ever, we must keep this industry alive and the hairdresser in business—together!
Robert Urfer, President, Lucas Products
Thriving in 2021 will require you to reinforce a customer experience that reflects health and safety continuously. Cleaning, sanitization and disinfection practices must occur within the view of clients. Creating the perception of health and safety will allow your clients to relax, feel secure and focus on your services. That creates the ultimate in customer loyalty. 
Jill Wright, Nail Tech and Event Coordinator for the Smokies Nail Show
Struggling beauty pros who have been relying on social media platforms might see better results by asking their current clients to help bring in new clients, then rewarding them. I give my good clients at least 10 of my business cards to share. For each referral, they receive 50% off their next service. Sure, I "lose" half of each service price, but I quickly gain new clients who pay full price and fill my book.

Jayne Morehouse is president of Jayne & Company, a full-service Public Relations, Social Media Marketing and Content Development Agency for companies, brands, salons and spas. She is also the CEO of the Beauty Industry Report, a digital magazine for senior executives in the beauty business. Reach her at jayne@jayneandco.com.