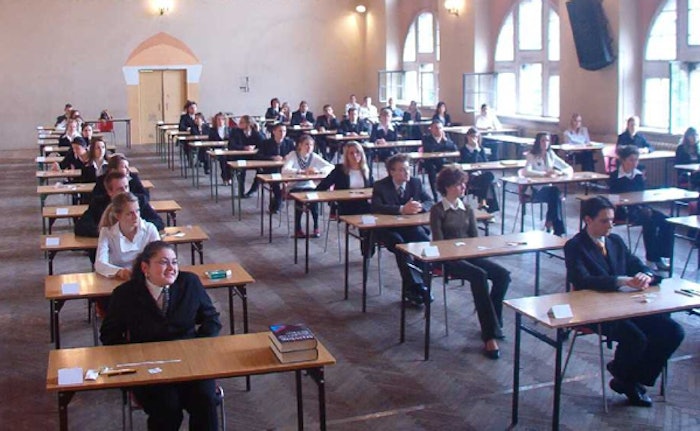 The primary expectation of a national examination is reciprocity for portability purposes.  The examination should measure a body of knowledge and reflects a level of competence that is uniformly appropriate anywhere in the United States.  
If the examination is equally valid in every state, then it follows that reciprocity can be granted based upon the use of a truly national examination program, and that an individual licensed in one state can move to another state and obtain a license without re-testing.
But what does it take for a national examination to be equally valid in South Dakota, Arkansas, or South Carolina for example.  The development of a national examination program must include the opinions and contributions of a geographically diverse collection of subject matter experts (SMEs).  The more diverse the collection of contributors, the more valid the examination will be from a national perspective.
So, what can states look at to determine if an examination program is truly national?   The following characteristics are essential in any national licensing examination program.
First, a valid national examination must involve nationally representative licensed practitioners. 
Second, in order to be considered a national examination program, the program must be used by a relatively large number of states and benefit from the diversity of the needs and opinions of its user base. 
Third, the development of the program should follow the steps below:
Role Delineation Study

Examination Content Outline and Item Distribution Development

Test Development

Item Development

Test Form Assembly

Establishment of a Minimum Passing Score
Only if an examination program has these characteristics, may it be viewed as a national licensing examination program.
NIC is a leader in national examinations in the cosmetology and related professions. Licensed individuals are encouraged to contact us at communicate.nic@gmail.com if you are interested in serving as a subject matter expert in the examination development process. You will be required to provide proof of an active license and go through a screening review with one of our national examination committee members.
You can learn more about the NIC examination program by visiting our website at www.nictesting.org. We provide the history of NIC, in depth information about the testing program, a US map that demonstrates states that utilize the NIC examinations with links to state websites, information for every state's licensing requirements and more!
NIC Mid-Year Virtual Event! 
NIC is happy to announce we will be hosting a mid-year Virtual Event on April 24, 2021! 
We will be providing status updates on our current initiatives to include: the addition of ten translated written foreign language examinations; written practical examinations; national license database and the national equivalency credential.
We also will be inviting speakers from the Center for Disease Control and Prevention (CDC), and our subject matter expert in infection control in the beauty industries, Leslie Roste. We will be providing updates on national legislation and promoting national standards. If you are interested in receiving information for this virtual event, please visit our website at www.nictesting.org and click on the "sign me up" button on our home page. 
Watch for detailed information about the event to be coming out in 2021! If you have signed up on our website to receive communications, the instructions to participate will come directly to your email.
We wish you a wonderful New Year and look forward to sharing information with you in 2021!