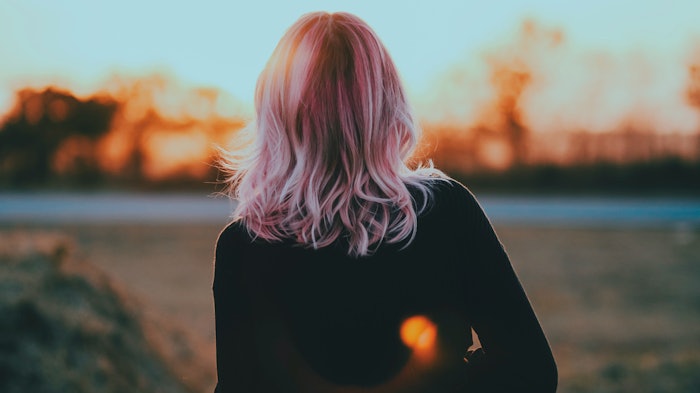 The summer months are always a fun time for hair trends. Warm weather often inspires dramatic chops and shorter styles, while others opt for light-colored tresses or even undergo multicolored transformations to match the vibrant atmosphere of the season.
Wella colorcharm has launched the second volume of its "What's Trending in Hair Color" report just in time for summer 2021. The report, which surveyed a representative sample of 1,000 U.S. women ages 18 and up, uncovered the hair coloring behaviors as well as sought-after trends.
In addition, Wella also interviewed two stylists from the colorcharm Top Artist team. Oliver Adams (@kolorking) and Luis Rodriguez (@luisfernando_hair) shared what's trending in the salons.
Y2K Beauty is Back
According to Rodriguez, "Looks from the early 2000s are definitely coming back. Chunky highlights, colorful streaks and especially rose gold and pink are some of the top requests in the salon today."
The report found:
The colorful streaks trend interested 39.47% of survey respondents.
Chunky highlights interested 36.71%.
Pink highlights interested 34.06%.
The money piece interested 32.78%.
Black streaks interested 26.77%.
Rushing to Red
Adams stated in the report, "Red is one of the most requested shades in the salon. Clients with a lot of warmth in their skin's undertone (orange, red or yellow) wear cooler tones better, such as red-violet, merlot, crimson and burgundy. Clients with cooler skin tones (olive, beige or taupe) wear warmer reds like copper and a traditional red better."
The report found:
Burgundy had the most interest among survey respondents with 44%.
Red interested 39%.
Ruby red interested 35%.
Strawberry blonde interested 34%.
Copper interested 29%.
Red highlights interested 61% of at-home colorists.
Hair Color Behaviors Among Consumers
Six in 10 women change their hair color at least once every six months.
Of those surveyed, 79% plant to undergo a hair transformation in the next two to three months.
More than half of women surveyed are looking to color their hair at home and plan to do so even as salons conduct business as usual.
The Top Hair Transformations
Of those looking to undergo a hair transformation in the next few months, the report found:
Blonde highlights were the top pick for 18%.
Vivid colors were the top pick for 17%.
Red hair was the top pick for 17%.
Brown hair was the top pick for 15%.