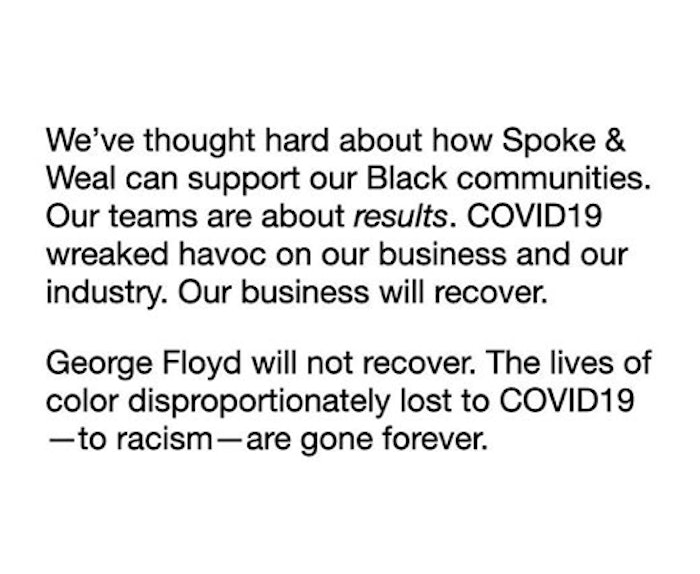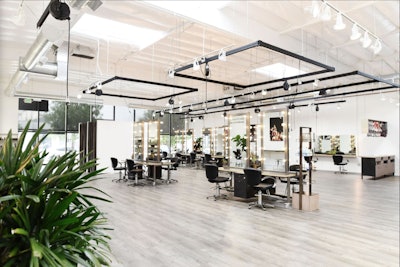 COVID-19 has undoubtedly hit salons hard. And after months of being shut down, many owners and stylists are eager to go back to business as usual—albeit with some hefty changes in sanitation and safety protocol to help prevent the spread of the virus. But, as the past couple of weeks have taught us, adapting to pandemic life in the salon is not the only aspect of "business as usual" that needs to be changed. The global protests in support of Black Lives Matter and confronting systemic racism has extended to the hair world, which has a long history of marginalizing Black hair and hairstylists.
That's why we are so pleased to see Spoke & Weal, which has eight locations across the country, speak out against racial injustice and support their staff and the Black Lives Matter movement in real, tangible ways. Not only will owners Jon Reyman and Christine Thompson grant paid leave during the month of June to any stylist working at Spoke & Weal who wants to protest racism, inequality and police brutality, they are also donating 10% of gross revenue to organizations that, as they explain in an Instagram post, "are best set up to change the status quo for Black America." We reached out to Reyman and Thompson to find out a bit more about the actions they're taking and what they hope to achieve.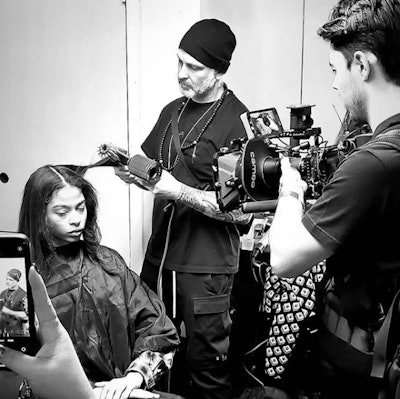 While many people support the Black Lives Matter movement, few know how to really affect change. Tell us about what you have done and why. 
We pledged 10% of our gross revenue from June 1 through September 30 to support organizations that will support Black lives. We have raised $12,000 so far. We are also finding Black-owned businesses to purchase from. It was not a question of whether to help—it was how. We saw financial support as immediate, measurable action—and also a sacrifice—we've been shut for months! Sourcing makes sense as an obvious step which would just take research and intension. What is more complicated is looking inside and seeing where we have ignored, allowed and perpetuated racism. No easy way to say that as we pride ourselves on our culture!
 
Do you know which organizations you will donate to?
We have not determined what organization we will give to. Transparency is very important to us. We have work to do here but we also have some time. The whole team will help determine what we do.
RELATED: Meet the Bionic Colorist, Dell Miller of Spoke & Weal 
How did you decide to take action?
We did not have an option. We got together and said "this is terrible—what can we do?" The financial contribution is a symbol of commitment and accountably over time. We wanted to make sure we had something tangible before we responded to the growing call-to-action. The sourcing is another actionable step and one that isn't so complicated. What is more complicated is looking into our own structure and seeing where we are broken and how we make ourselves whole. This is where more insight, thoughtfulness and education is needed.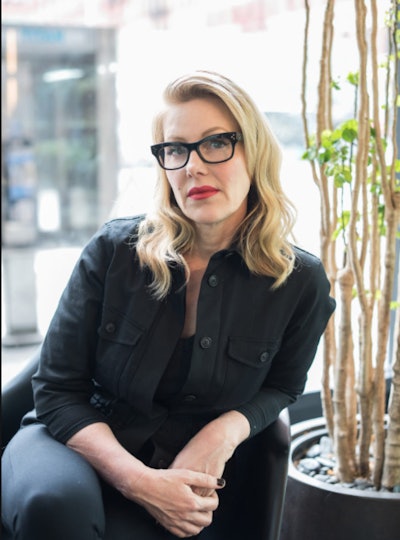 Do you have an idea on what black-owned brands you will support?
Besides a new Nashville beauty supplier, we have not made any purchases yet. We are looking at general supplies vendors as well as haircare brands. We will share about what we find, which is part of the accountability. We will not buy things randomly. We need sustained business relationships. We buy from vendors regularly so we need some time to see what makes the most sense! Our team members are helping—bringing ideas like magazines and floral studios—things we hadn't thought of.
 
How do you suggest other salon owners address the problems of discrimination and racism in the salon and beyond? 
We have a saying at Spoke & Weal that "something being better than nothing". It means start. It means get over doing things perfectly. Doing something, even if done poorly, is better than doing nothing. We are not experts, we just started. We're learning more every day through the masses of insights and information flowing.
 
Are there any other ways you are actively looking to support diversity and inclusivity? 
First, recruitment. We have always been open to anyone. Anyone may apply and schedule a shadow day. If our audience for recruitment events or postings is not diverse—we need to change that. Secondly, education. We pride ourselves on education, yet we have not dedicated enough time to teaching, learning and mastering coily hair. We want everyone on our teams to have the knowledge and confidence to style all hair textures. We anticipate finding many ways we can change to be more diverse, inclusive and proactive.