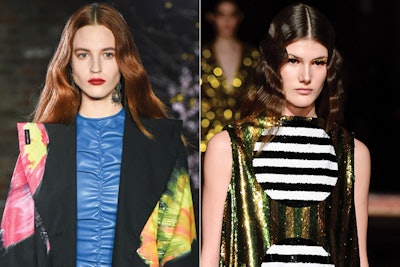 Backstage at the fall fashion shows stylists eschewed the typical cascade of jumbled, loose waves in favor of bends that appeared like perfectly formed, outsized crimps (seen at Halpern and Zimmermann)—a look that requires a flat iron, a flawless flick of the wrist and quite a bit of spatial balance to achieve successfully. But when hairstylists spaced- out these types of bends further—or even haphazardly interrupted a sheet of straight strands with scattered ripples—the trend became infinitely more alluring. Sharp creases with lengthy valleys rippled over sleek lengths at Masha Ma to awesome effect. At Tibi, Aveda lead Frank Rizzieri clamped a curling iron over random sections of blown-out hair, effectively disrupting an otherwise straight style with scattered dents and ridges. Though we don't typically favor interruptions, this is one intrusion we can get behind.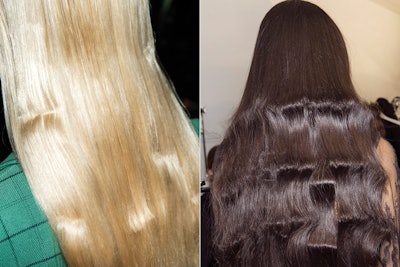 [Images: Courtesy of Aveda; Getty Images]
This story first appeared in the November issue of Beauty Launchpad. To receive the magazine, click here to subscribe.