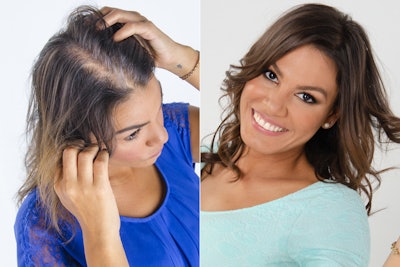 Want to add volume to hair without damaging it?  Or in places that extensions and other options don't allow?
MicroPoint Solutions from International Hairgoods is the answer.
So what is MicroPoint, exactly?
It's a painless, non-surgical procedure for both women and men designed to boost hair volume up to 600% -- without the use of glue or solvents. Its method is simple, and the outcome depends on what your personal goals are.
MicroPoint has done for extensions what Cyberhair has done for hair: completely changed the game. This one-of-a-kind, elite program has been called the "healthy alternative to extensions" – and its available just for you.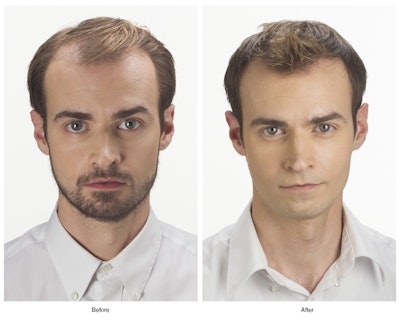 It's that simple: no glues. No heat. No bonds or chemicals. MicroPoint is a safe, healthy way to give your hair – and your confidence – that boost it desires. And because MicroPoint utilizes Cyberhair (created hair that looks and feels exactly like human hair- wet or dry!), you are guaranteed the most durable, fade-resistant, and premium hair experience available.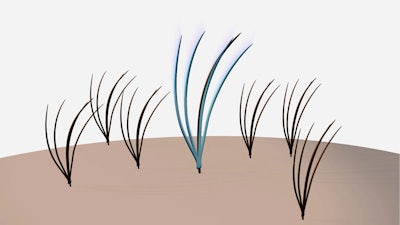 How is it different?
MicroPoint treatment is a non-invasive, volumizing and coverage solution that maximizes the density of your hair. The MicroPoint technique locks groups of specially designed hairs onto the clients' own hair at the base of the hair follicle.  Because the hairs are added at the base, the results are natural and virtually undetectable.  Using 2,4 or 6 hairs allow for blending the density to mimic a natural growth pattern.
This breakthrough technology has all the same characteristics of human hair, but it's also 400% lighter. That means MicroPoint won't damage or pull natural hair like many other kinds of extensions. You get more density instantly with lasting results. You're going to love the way you look.
How can I get MicroPoint for my clients?
International Hairgoods (IHI) offers trainings on a monthly basis.  During the training, stylists are taught the simple to learn techniques and processes to ensure clients get the results they want.  The trainings provide a step-by-step business plan for salons, so they understand how to build a book of business around MicroPoint.
[Images: Courtesy of International Hairgoods]