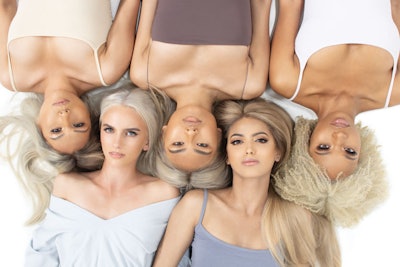 Inspired by inclusivity and the notion that no flaxen shade is off-limits, stylist power couple Linh Phan and Maggie Hancock prove there really is "One Nation Under Blonde."
With a shared passion for color and Schwarzkopf Professional BLONDME— which incorporates BOND Enforcing Technology that lifts while preserving the integrity of the hair—stylists Linh Phan and Maggie Hancock are on a golden mission. After realizing that the right product can create the blondest of blonde tones in clients of all ethnicities, the duo was inspired to create the eye-catching "One Nation Under Blonde" campaign. "We thought, 'What if we did a shoot showing high levels of blonde on multiple ethnicities using BLONDME?'" shares Hancock. "We were so elated to have an idea that would include all types of clients and show other hairdressers that this color service is possible to do."
RELATED: The TBH Line From Schwarzkopf Professional Emphasizes Glossy, Natural-Looking Results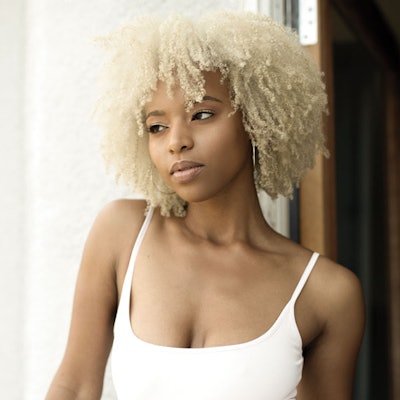 Blood, Sweat and Blonde
The idea for the shoot came naturally—as did the process of bringing it to life. Phan and Hancock reached out to the team at Schwarzkopf Professional, who fully supported their creative process. "It was very surreal and exciting to actually begin to execute on the idea, along with having the backing of our favorite brand," notes Phan. The duo's passion for the project carried them from start to finish. "People only see the final, beautiful pictures on Instagram, but they have no idea how much blood, sweat and literal tears went into making this happen. We put our all into it—and so did Schwarzkopf USA," says Phan.
RELATED: Liz Haven Taps Schwarzkopf Professional's TBH to Deliver a Natural Looking Result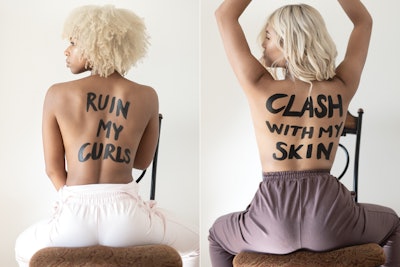 The Right to Light
Through the "One Nation Under Blonde" campaign, Schwarzkopf Professional is successfully demonstrating multitudes of blonde. "People may think that healthy, high levels of blonde are only achievable if the client has fine, straight, natural Level 6-and-above hair; however, by taking the correct steps and using BLONDME—as well as the right after- care—it truly is possible for anyone, with any hair texture or ethnic background, to have light hair," says Hancock.
PHOTOS: Schwarzkopf Professional's #REdefiningyou Collection Takes Inspiration from the Runway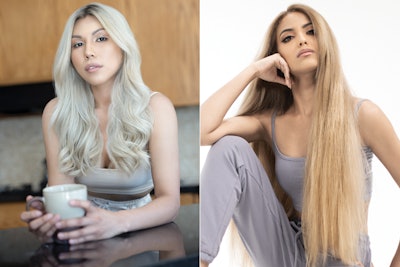 The goal of "One Nation Under Blonde" is to inspire hairdressers to push themselves creatively and, ultimately, to have more ethnic diversity in the blonde world, breaking
any stigmas that might come with it. "After all, anyone can be blonde!" exclaims Phan.
A Growing Blonde Nation
Of course, without the right tool, a believable blonde would be just another hair hope. BLONDME is changing the reputation of lighteners thanks to its ability to lift while it rebuilds. With blonde being easier than ever to achieve, there's a whole world eager to make the switch. "We love watching 'One Nation Under Blonde' grow and trend on Instagram. It's crazy! Seeing the hundreds of tagged photos of people pushing the boundaries of blonde has been truly heartwarming," smiles Hancock.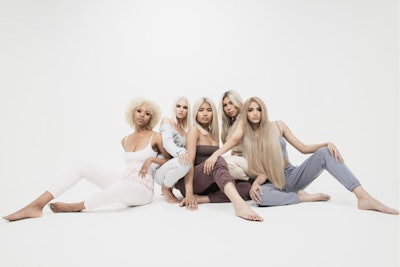 [Hair: Linh Phan and Maggie Hancock; Photographer: David Le]