Inspiration: Inspired by a futuristic universe where a heroic woman reigns, Laurianne Baesa and Damien Dussert's Neon collection arms her with a new bohemian style—her power stems from her hair, which she ably transforms into unique material. With sweet and sour colors reminiscent of Manhattan, New York's Times Square at night, her tresses transport onlookers to another realm. Rather than disconnect, raw lines create harmony.
Go-To Brand: Redken
RELATED: Top Beauty Educators on Inspiration and Ongoing Education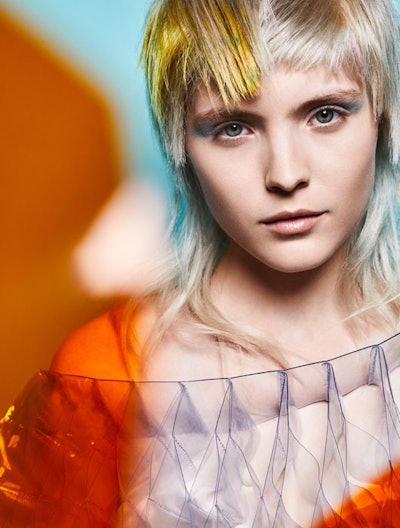 Is the mullet making its brave return? The beauty of asymmetry is heightened with unique washes of color.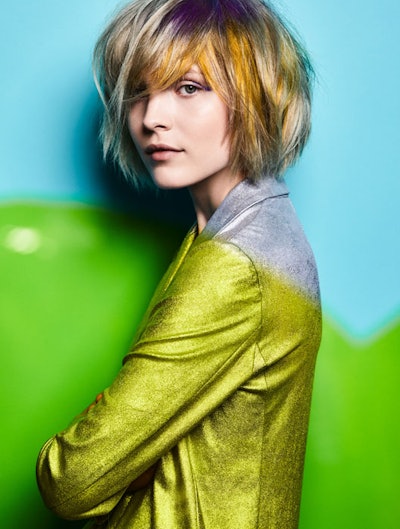 Violet seamlessly blends into yellow ochre, which transitions to a subdued forest green.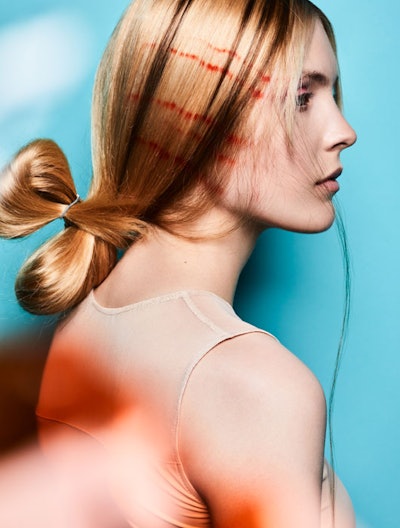 A tucked, low pony becomes an avant-garde statement.
[Hair Color Artist: Laurianne Baesa; Hair Artist: Damien Dussert; Photo: Weronika Kosi'nska; Makeup: Natasza Bigos; Stylist: Joanna Wolff, Production: MK Production and Christophe Gaillet]