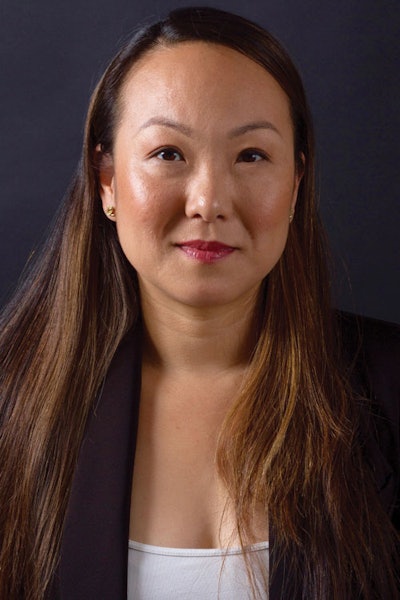 Not a day goes by where Illumino Lashes CEO Soo-Jin Yang's brain isn't mulling over a way to make lash life easier. "Just this week I was inspired mid-service to create extensions that would stop adhesive from traveling up the lash and closing my fluffy Volume fans," she says. With her smartphone at the ready to jot down her notes, Yang worked through the problem and tested her hypothesis. "My theory worked, and now my next task is to find a trustworthy manufacturer who can hand-finish these extensions!" she thrills.
A natural-born problem-solver, Yang's company, Illumino Lashes, churns out innovative products typically born of a struggle either she or one of her lash students encountered—think: a patent-pending counterbalancing component in tweezers to prevent hand fatigue (Yang suffered from hand paralysis due to holding tweezers); a patent-pending LED-lit lash storage unit that illuminates lash stickers for easy reading; and green—not white—eye pads that help lash pros quickly differentiate lighter lashes at a glance. "As I develop lash products, I always look for ways to simplify lash application, save lash artists time and improve the quality and safety of their service. These intentions drive my curiosity and keep me very busy," she says.
RELATED: How to Measure Your Salon's Productivity to Make Smart Business Decisions
While finding solutions continues to motivate her, Yang started Illumino Lashes in 2014 out of a keen interest in servicing the lash industry honestly. In her 12 years as a lash pro—eight of which she trained lash students—she recounts bumping up against deceptive information and more than a few questionable products. "I was determined Illumino would fill those gaps in the industry's integrity," Yang says, citing an unflagging belief since her youth that acting in good faith—especially in business practices—would help diminish life's injustices. "From an early age, I knew I'd be an entrepreneur and thought, 'When I'm running things, I'll live fairly and surround myself with genuine people to balance out all the sucky ones.' That was very present in my mind when I started Illumino Lashes: I wanted to have a conscientious business—to make my workplace an oasis where I could have a positive impact and operate without ripping people off," Yang says.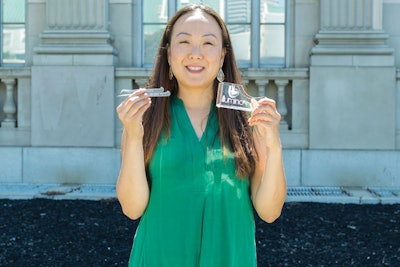 To that end, she takes a hands-on approach to every aspect of her business to assure quality across the board. "I'll put it this way: My spirit animal as a business owner would be an octopus," she laughs. From writing training manuals and asking chemists copious questions to following up with customers and checking in on past students to hand-testing every single set of tweezers before presenting them at trade shows, Yang walks the walk. "I put a lot of energy into all of our moving parts because I truly care about our contribution to the industry," she says. If her track record proves anything, it's that Yang's ready to tackle whatever comes next, be it education (she envisions a globetrotting team of Illumino trainers) or creating a lash extension that stops adhesive from traveling—one of many lash problems she most definitely will solve. 
RELATED: How to Bump Up Your Lash Prices Successfully
Success Secret
"I never miss an opportunity to take workshops or attend industry conferences," Yang shares. "The more insight I can absorb from my peers' experiences, the more I can channel back into my techniques and innovations."
Primo Products
The Green Eye Gel Pads and Triple Tape Dispenser do gangbusters because, as Yang believes, "they're different from everything else out there."
[Images: Courtesy of Illumino Lashes]