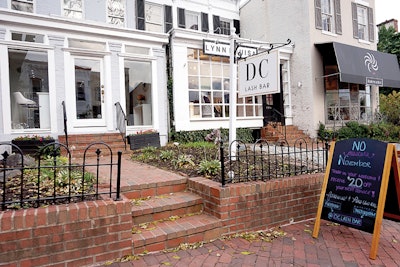 Two sisters with complimentary skill sets aim to bring elevated lashes to the denizens of Washington, D.C.
Over the span of two decades, sisters Josie Philippe and Stephanie Nguyen chased two very different dreams. Philippe climbed the spa industry ladder, becoming a regional manager of several spas along the East Coast. By contrast, Nguyen forged her path as a business consultant at various Fortune 500 companies, advising clients in finance, IT and accounting. Eventually, their two paths converged—all thanks to one fateful lashing. "I spontaneously applied a set of [lash] extensions on my sister," remembers Philippe. That first hit of lashing stuck with her. "I picked up the trade quickly and decided to sign up for a local class. Shortly after, I left my corporate job to fulfill my dream of being a small business owner," says Philippe.
RELATED: 5 Key Questions Every Lash Tech Should Ask a New Client
As Philippe leveled up her career, Nguyen decided to slow down and take a sabbatical from her life as a consultant—but she couldn't retreat from advising one business in particular: that of her sister. As Nguyen dove into helping with Philippe's burgeoning business's financials, she became hooked. "Stephanie quickly realized she loved the 'thrill' of starting a business," laughs Philippe. And with that, the two sisters became business partners in DC Lash Bar, "Washington, DC's very first storefront salon specializing in eyelash services," Philippe claims.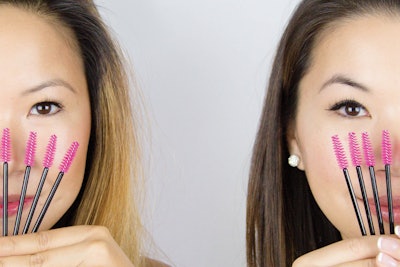 At DC Lash Bar, becoming a master of one rather than none bolsters the salon's standing in the competitive lashing landscape. "We specialize in a limited number of services so that our technicians can focus on developing very specific skills," says Philippe. "Each of our new technicians are trained in one specific technique and expected to master it before training in a different technique." But don't think this narrows what clients in search of lash extensions can request; Philippe herself has garnered seven certifications in various eyelash extension techniques (think: Classic, Volume and Mega Volume) to deliver on any and all of the salon patrons' lashing whims.
RELATED: Stay in the Lashing Business by Making Smart Investments and Sound Decisions
And what do the District of Columbia's finest desire? Not surprisingly, they're not clamoring for the Mega Volume lashes made popular by reality television stars, but rather they crave more under-the-radar designs, like Natural or Classic extensions. "Roughly half of our clients request 'mascara-like' looks, while we have others who enjoy the more glamorous styles," Philippe shares. DC Lash Bar also offers an eye- opening combo, Lash Lift/Perm and Tint, that has busy political types and D.C. moms in and out in 30 minutes flat with results that last anywhere from six to eight weeks.
In an industry where customer service can make or break a business, Philippe and Nguyen aim to position DC Lash Bar as a technique-oriented lash salon where employee happiness comes first, but naturally customer service is top of mind for the sisters as well. "So many business owners prioritize excellent customer service," says Philippe. "We try to create a good working environment for our employees by making them our priority. If our employees are happy then we know our customers are happy, too."
[Images: Courtesy of DC Lash Bar]