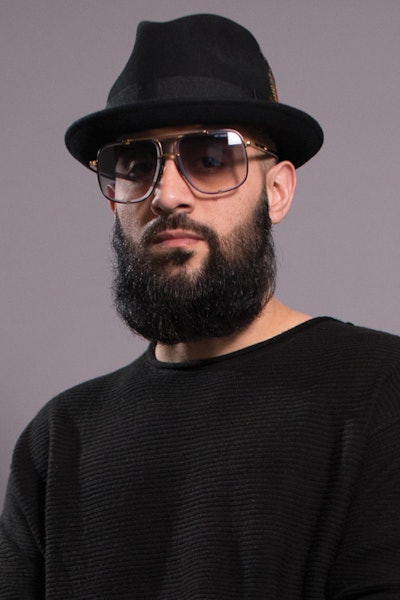 We caught up with the Benny Machado, Grand Prize winner in Wahl Professional's Online Barber Battle at the International Salon and Spa Expo in Long Beach to talk about his beginnings, achievements and inspirations.
Tell our readers about your beginnings. How did you get into the barbering industry?
When I was in 8th grade, I was struggling. My dad took me out of public school and put me into private school. But I was still not doing well in 9th, so instead of going to high school—in Puerto Rico, high school is from 10th to 12th grade—my dad enrolled me in a vocational school. He wanted me to become a barber.
When I was about 16, we went to Sally's in my hometown, and he bought me a pair of Wahl Senior Clippers. And that was my first tool. My dad set up an area with a mirror on the wall and everything, and I started cutting hair out of the house. I get goose bumps just thinking about it, since Wahl has been with me since the beginning!
When did you come to the U.S.?
After my dad saw that I was taking barbering seriously, he bought me some more Wahl tools. In 2006 when I was 21, I decided to take a risk and moved to Virginia. I also got licensed, which is a problem now in our industry— barbers not being licensed.
RELATED: Andis Announces Winners of Fabulous Fades Competition at ABS
When did you know you wanted to become an educator?
I spent so many years behind the chair, and now I look back and wish I'd gone to more educational events during that time. Sometimes it's so easy to get caught up in the daily grind, and we don't realize how important education is. I started encouraging younger barbers in my shop to go to shows and events and learn all they could.
Two years ago I went to the CT Barber Expo, and I saw two educators who were great and really impacted me: John Mosley and Justin Thomas. Justin was inspirational and John was informational and, watching them, I realized that I wanted to educate people too. I really wanted to be on that stage, helping others grow.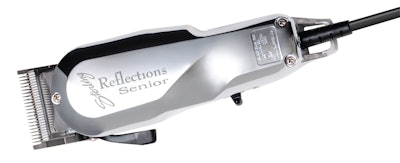 Why did you enter the Wahl Professional Online Barber Battle?
I saw this as the perfect opportunity to get into education. I want to inspire others. I get asked all the time, How can I become a Wahl educator? Just sign up on their website to become an ambassador. They're always looking to expand their team.
PHOTOS: The Barber Industry's Top Performing Clippers and Trimmers
What's the difference between educating in the shop versus at a show?
The only thing that's the same is that you're cutting hair! Everything else is different. The lights, the sounds, the noise, the people you look up to watching you in the audience—it can all get a little intimidating. But you have to face those fears and insecurities to grow as a professional. I'm just the happiest man in the world right now.
If you weren't doing hair, what would you be doing?
When I was a kid, I dreamed of becoming a MLB player and wanted to study architecture.
What is your go-to clipper and why?
The Wahl Legend because it's a multi- purpose tool. It removes bulk, is great for on-scalp and off-scalp fading, and it's also the perfect tool for long, medium and short transition fades. It is power, reliability and speed in one tool.
Outside of the hair world, what is your proudest achievement?
I have been present in most, if not all, of the important days of my kids' lives—birth- days, graduations, school events, etc. We live in a society where family and marriage are constantly stressed, and I feel that reaching success without sacrificing family is an achievement. We can conquer the world without losing our kingdom!
If you could go anywhere in the world, where would you go?
I would love to take the vacation of my life in either Dubai, the Maldives or a tour in Europe.
What is your best advice?
We live in a filtered society. There's nothing better than being yourself in a filtered society.
[Image: Courtesy of Wahl Professional and Instagram]