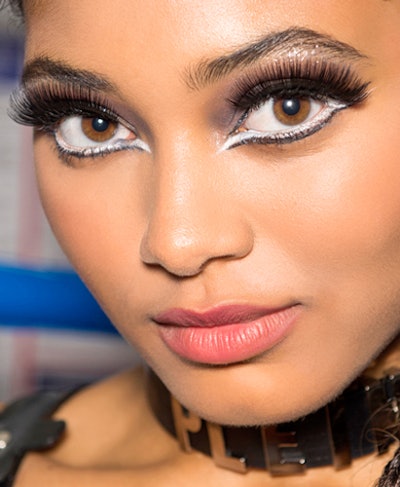 More faux flutter for you! For clients who desire a temporary strip lashing, the options seem to be infinite–especially with these new launches.
ARDELL is adding to two of its popular lash strip lines! Silky-soft, hand-crafted Faux Mink now includes pro makeup artists' favorites Wispies and Demi Wispies, as well as new styles 814 and 817. For those seeking seriously lush lashes, Mega Volume, which features multi- layered lashes with NeverFlat Curl Technology, adds two new styles: 252 (shown) and 253.
RELATED: Tonje Fjeldberg Elshaug Named LASHoff Artist of the Year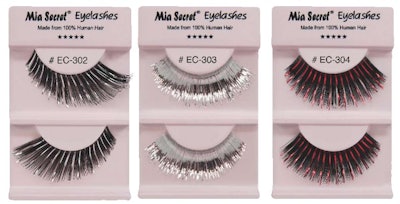 If glitz is a priority for your clients, these MIA SECRETS Colorful Eyelashes will certainly make the perfect dressing for their lashes. The collection features six exotic styles, including black and silver EC-302, silver EC-303, and black and metallic red EC-304 (all shown).
RELATED: 5 Reasons Why Lash Artists Should Attend Trade Shows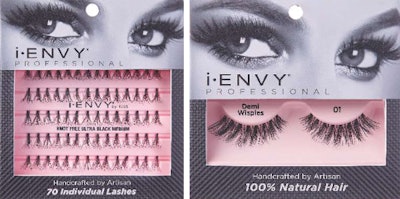 Beeng up its offerings to salon professionals, I • ENVY adds its I • ENVY PROFESSIONAL line, which includes an assortment of natural hair strip and individual lashes with seamless tapered ends, such as Demi Wispies and Knot Free Ultra Black Medium (both shown).
[Images: top - Getty Images, products - courtesy of manufacturers]