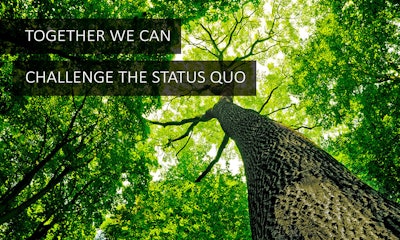 Technology pioneer Shortcuts Software celebrated the final days of Earth Month by signing a partnership with eco-pioneer Green Circle Salons that will free sustainable salons from the worry of increased administration costs.
The rapidly growing Green Circle Salons, now with more than 1500 clients across the US and Canada, allows salons to slash the amount of waste they send to landfill by 95 per cent without pushing up costs for the business. The program is paid for by adding a tiny surcharge of between $1.50 and $2, known officially as the Environmental Stewardship Fee but more often as the Green Fee, to every client's bill. Clients are perfectly happy to pay this fee, and many salons are showing it on their bill as a way to advertise their green credentials.
But while salon clients have welcomed the move to massively reduce its environmental footprint, some salon owners have worried less about the additional charge for clients and more about how to administer it.
'We talked to our partner salons who were keen to become more sustainable and they were mostly concerned that the cost of removing their new recycling program would fall on the salon simply because the team might forget to add on the Green Fee,' said Shortcuts general manager Richard Wildey. 'Or, that it would be too much of a distraction in general, so they may as well just pay it. Automating this gets process out of the way and avoids burdening the salon with any extra costs, so it's a great way for Shortcuts to contribute to the change.'
Shortcuts salons can now spread the cost of sustainability across their business by automating the charge on their software system. Owners can go green, confident that forgetfulness on the part of the team will not lead to higher costs, while service providers and front desk staff are freed from additional responsibilities.
'We are very grateful of the move by Shortcuts to make it as easy as possible for salons to collect the Environmental Stewardship Fee,' said Shane Price, founder and ceo of Green Circle Salons. 'As an industry, we must move to a more sustainable approach; it's what clients want and the planet desperately needs. With Shortcuts' support we can make it simple and quick to implement. At Green Circle Salons we can turn a salon into a sustainable business within 24 hours.'
Green Circle first expanded from Canada into Chicago in 2014. By last year, it had grown to cover practically every zip code in the US. It will collect almost every bit of salon waste, from the easy stuff like plastic and paper to the more difficult to recycle, like hair and chemicals. It has massively reduced the industry's waste footprint already by 2.1 million pounds and is intent on eventually bringing it down to almost zero.
Green Circle disposes of the waste in highly creative ways, from pioneering hair booms for mopping up oil spills at sea to using excess hair color and lightener to generate electricity via W2E technology.