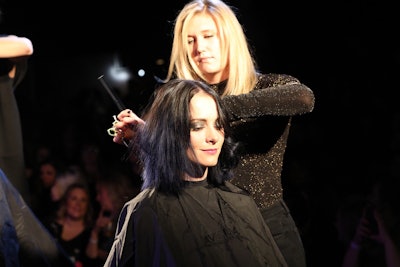 This fall, Aveda The Art and Science of Pure Flower and Plant Essences kicks off its dynamic and inspirational North American Aveda Un|Buttoned Tour, where local artistry and learning is honored and celebrated. Hosted by Aveda, this multi-city event, for the first time, showcases the creativity of the Aveda network in an interactive two-day show format that is inclusive to all beauty professionals. Aveda welcomes all salon owners and artists, regardless of an affiliation with the brand.
The Aveda Un|Buttoned Tour features the motivating "Aveda Talk"; learning rotations for career and salon growth; and an evening Aveda Jam that highlights local artists on stage alongside Aveda Global Artistic team members. A Business Forum for Aveda network members will also be held, providing intel on future programs of the brand.
Barbara De Laere, Aveda's new Senior Vice President & Global General Manager says. "Aveda Artists are passionate professionals that exude confidence, and have a key understanding of the value of learning. They want to share growth opportunities with each other. This is what the Aveda UN|Buttoned Tour is all about, reconnecting with our unrivaled DNA, while setting new standards for the industry together."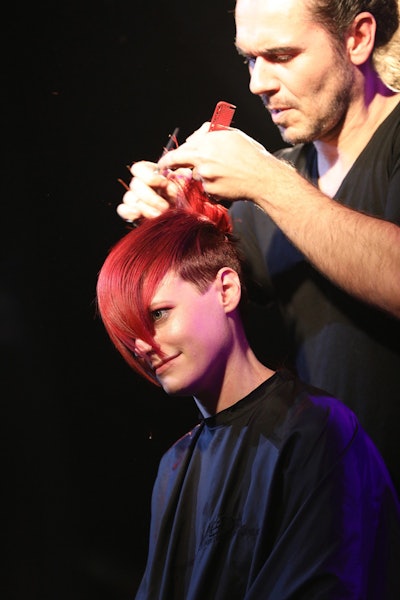 Aveda Talk
At "Aveda Talk", salon owners, managers, artists and institute students share their rich stories and passions with their fellow artists. "'Aveda Talk' is the true voice of the network, personal stories from our Artists in relation to achievement, wellness, art, philanthropy and so much more," says Ali Yanez, Director of North America Education at Aveda.
Aveda Jam
Local Aveda Artists showcase their talents and techniques in a fun, vibrant night club setting. New artists are encouraged to jump into the spotlight, sharing their passion and technical expertise with the Aveda family.
 
Business Forum
Aveda-affiliated attendees will be invited to the Business Forum where the brand will reveal its latest initiatives and strategies. Attendees will also learn more about the application tools we've created just for them to help grow their businesses.
Learning Rotations
Salon owners, managers and artists learn through real life examples and best practices to drive their business forward. By developing action plans, attendees will receive the tools needed to bring marketing initiatives to life.
The Aveda UN|Buttoned Tour is open to all: Aveda Artists, students, salon owners/managers, as well as out-of-network beauty professionals interested in learning more about the brand. This two-day event provides a high level education experience at a very affordable price, $99.  Visit https://www.avedaeducation.com for more information and to buy tickets.
The 11 regional events are held from October through March.
DATES
October 22-23     Salt Lake City, UT
October 29-30     Cleveland, OH
November 5-6     Phoenix, AZ
November 12-13 Washington D.C.
January 28-29      Los Angeles, CA
February 18-19    Chicago, IL
February 25-26    Jersey City, NJ
March 11-12        Charlotte, NC
March 18-19        Saint Louis, MO
March 25-26        Seattle, WA
To learn more about "Aveda Talk," and be considered for an upcoming panel, visit Aveda.com/talk. Submissions are open to anyone and are due one month before each Aveda UN|Buttoned event.
[Images courtesy of Aveda]