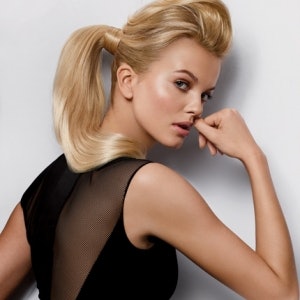 n Imagination in Orlando. Here's how to enter:
· Create a dazzling, Matrix blonde look.
· Upload the look to Facebook or Instagram, and tag it #blondescontest.
Note: Contest kicks off May 15, 2015 and deadline for entries is June 30, 2015. For more information visit: www.mymatrixfamily.com.
Grand prize is an all-expense paid trip to Matrix Destination Imagination in Orlando, FL in January of 2016, with a once-in-a-lifetime chance to work with the Matrix artistic team! Winners will be notified July 15th, 2015. Once the contest kicks off, don't forget to head to mymatrixfamily.com/battleoftheblondes for inspiration and to see all the contest entries!
[Image courtesy of Matrix]