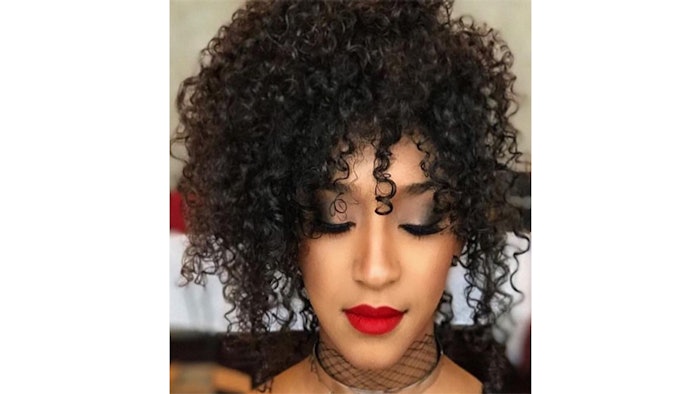 Courtesy of @marlosteenmanhair
Marlo Steenman, curly hair expert, recently shared insight on ways to keep clients' curls in top form during and between salon visits.
Steenman is the artistic design and education director for Artego Canada.
Check out these nine pieces of advice from Steenman:
1) Be sure to understand your client's distinct type of curl and hair texture. This will determine treatments, conditioners and styling products to recommend.
2) Use a deep treatment weekly and always use a leave-in cream or spray to protect the curls. Moisturizing products help the curls to stay healthy and retain a springy effect.
3) Frizziness happens when choosing the wrong products. The right balance of moisture and protein in the conditioners will have the best hold with a cream, gel or mousse product.
4) Layer products in one by one. This approach gets the maximum performance out of each product. This prevents the overuse of treatment and styling products and allows curls to have a natural, rather than crunchy, feel.
5) Use a thin towel to squeeze out the excess moisture and use a diffuser to dry the hair with low and even heat. This helps prevent curls from becoming frizzy.
6) When coloring curly hair, make sure to use the "low and slow" method with lighteners as curly hair can damage easily. 
7) A wet or dry cut is really based on the individual client and how they choose to wear their hair.
8) Use a shine spray to finish the look; choose one that does not weigh the hair down and gives the curls a light-reflecting effect.
9) Curly haired clients should receive clean-up and shaping every eight weeks.