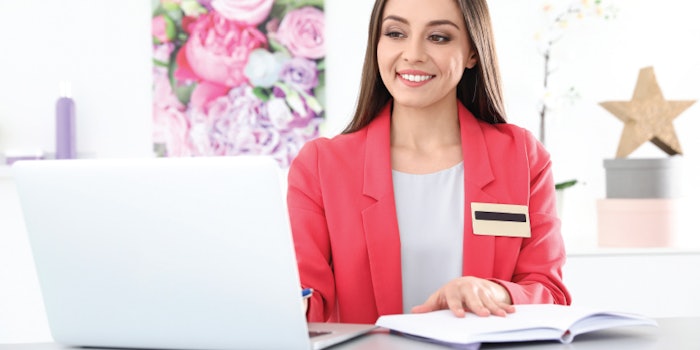 If you're starting to wonder whether or not Facebook is still relevant in 2022, you're not alone. You've likely heard (over and over again) that you need to be creating videos and, every day, you see yet another business start to use Reels and TikTok. While apps like TikTok and Instagram are generating more buzz, could Facebook still be a good place for local salon marketing opportunities?
Despite the hype on other platforms, 70 percent of Facebook users say they visit the site every day, and half of that number check it multiple times a day, according to Sprout Social. There are more people active than you think and because Facebook has more geo-targeted features than its rivals, you could be missing out on some really great local client acquisition opportunities. So, how do you start using Facebook as a salon or suite owner in 2022?
[1] Create your salon business page. Social media platforms are often updated and posted on more frequently than business websites. If you're a salon owner, this is especially true for you. You may not have time to add client before-and-after shots to your complex website platform. What you can do, though, is post them quickly and easily onto your salon's Facebook page. Having a salon business page means your content is more visible to a wider audience, but you need to have an established page, in the first place, to do that. Your salon's Facebook page should include:
Your brand logo (bonus points for setting it as your profile picture)
A clear "About" section detailing your services and who you service
A link to your website
Your up-to-date business hours
It's important that you position yourself as a unique brand in each facet of your Facebook page. Don't market yourself as "just any salon." Express your point of difference or what you specialize in within your "About" section to set your business apart from other salons in your area. Get specific about what you do and the type of guests you serve.
[2] Keep a consistent posting schedule. To get the most out of Facebook, you need to maintain a consistent posting schedule. Don't post and ghost. According to Constant Contact, you should keep a steady stream of posts going anywhere from three to seven times a week. Be careful, though—too many posts can land you a lost follower. An ideal approach: Think about whether or not you can post something of value, like a before-and-after shot, a promotion, a salon location update, etc., every day. If you don't have any strong content that day, wait until the next one.
Keep your posts high quality and relevant so your ideal guest will find your content valuable and want to engage. Each piece of content should have a specific goal of building brand awareness, promoting an event or building trust through sharing your work.
For tips on utilizing Facebook group pages as well as the platform's Core Audience feature, check out Beauty Launchpad's June digital magazine.