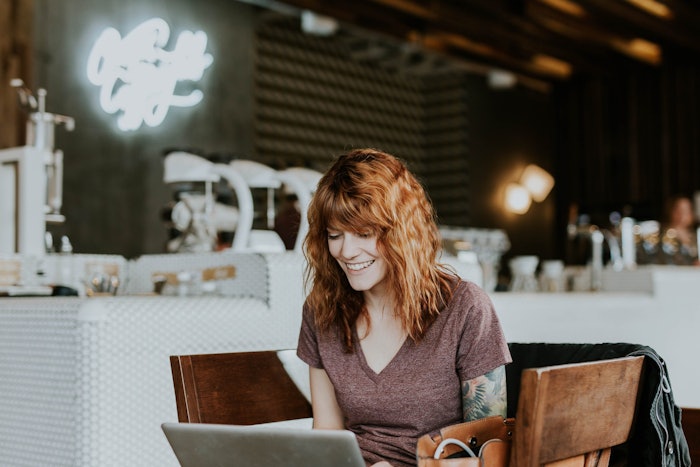 When we think "online presence," we immediately think of the usual major social media suspects like Facebook, Instagram, and YouTube … maybe even Snapchat, LinkedIn and Pinterest. Social media is necessary to create a solid online presence that will help you build your book of business. But there's something out there that's even bigger and more important than these media monsters—Google. But how, you may ask, can you use Google to improve your online presence? It's a search engine, not a social media platform. All these influencers and online courses are focused on how important it is to keep up with social media, not Google, so what's the big deal?
The big deal is that 93 percent of all buying decisions start with an online search, and this absolutely includes booking hair appointments. So, before you start planning what kind of theme your Instagram will have, think about how your potential clients are going to find you in the first place. Where does your business fall in rankings within a Google search? What keywords did you have to use to see it on the first page? How does your business look in the search results? These are all questions you want to think about because this is your chance to make a great first impression on a potential client.
A great place to start is—you guessed it—Google!
Resources like Google My Business were created to help professionals add a more personal touch and control how their business and services appear in internet searches. With the ability to add your own photos (hiring a professional photographer to capture your space is highly recommended!) and interact with clients who have reviewed your service or have asked questions are all great ways to increase SEO (Search Engine Optimization) and your online presence. According to Google, those who take the time to do this receive at least 35 percent more clicks to their websites and social pages than those who don't.
Google's Digital Garage is another great way to educate yourself on ways to use the internet to attract more clientele to your business. The Digital Garage offers a huge range of free, online learning content on a multitude of topics, depending on your specific need and interest. 
Feeling a little overwhelmed by this whole digital marketing thing? Try the "Fundamentals of Digital Marketing" course. Thinking about dipping your toes into online advertising? Get the full scoop in the "Promote a Business with Online Advertising" course. And what hair stylist doesn't want their social media content to go viral? The "Content, Advertising & Social IMC" course will help you learn how to create content that stands out, engages your clients, and proves effective in increasing your social marketing strategy and overall presence.
All of this isn't to say your social media presence isn't just as important as your Google presence. Google has been making more concentrated efforts to index social media content, which in turn will help improve your chances of maintaining higher rankings in Google searches. Google and social media have a symbiotic relationship; one won't work as efficiently by itself as it would with its counterpart—kind of like hairstylists! We will go much further in our careers if we support each other and work together to elevate this industry than we ever would on our own. So keep ol' dependable Google in mind when you're working through your online presence strategy and keep those Instagram posts flowing. #YouGotThis